"There's nothing that says, 'Welcome to a barbecue place,'" Robert Irvine said after surveying Tootie's Texas BBQ, but it turned out that what he deemed the "very, very bland" decor was just one of several problems plaguing owner Eileen Smith's Cathedral City, Calif., restaurant. With unexceptional 'cue coming out of the kitchen and mediocre management at the helm of the business, Tootie's was losing nearly $3,000 every week, so Eileen looked to Robert to reinvigorate the eatery as well as herself, after she'd endured a string of personal losses and devastating struggles. With only two days to work and a budget of just $10,000, Robert indeed fulfilled his Restaurant: Impossible mission, reopening Tootie's with an updated menu and a comfortable, lively interior. Read on below to hear from Eileen in an exclusive interview, and find out how she and her business are doing today.
"Our sales are up 30 percent," Eileen says, adding, "I know I have a ways to go before I am making a profit, but the gap is closing. I am working my tail off to ensure success."
Both Eileen and diners have been wowed by the updated decor at Tootie's. "Customers love the new design and are constantly taking pictures in front of the bottle flag," she notes.
In terms of the menu at Tootie's, it's now a combination of the restaurant's long-standing items plus dishes that Robert created, according to Eileen. "I let his menu run for five days. I visited every table and asked each customer to please fill out a comment card and be brutally honest; this was how I was going to know which items worked," she explains. "I took all the feedback and reworked the menu, taking our original top-selling items along with the new items introduced by Chef Irvine." She adds, "With Robert showing me how to calculate food cost, I was able to make my menu work profitable."
Since Robert left, Eileen says, "Employees have definitely stepped up, especially Tanya, who has conformed to my new policies," and her own management skills have improved. "Sounds silly, but I've learned that I'm the boss. No one else signs the checks — or sits up late stressing about the bills. I still am probably too nice, but I get my point across and work gets done."
Editor's note: The Restaurant: Impossible team is sorry to report that in a tragic and heartbreaking turn of events, Eileen passed away several months after filming.
More from Restaurant Revisited:
Mill Creek BBQ Restaurant (March 5)
Estrada's Restaurant (February 5)
Hillbillies Restaurant (January 29)
Spunky Monkey Bar and Grill (January 15)
Heather's Country Kitchen (January 1)
Goombazz Big City Eatzz (December 18)
LBI Pancake House (December 8)
Ship Bottom Volunteer Fire Company (December 8)
Mike La Susa's Italian Restaurant (December 4)
Seven (November 27)
Georgia Boy Cafe (November 20)
Coach Lamp Restaurant & Pub (November 13)
The Windsor 75 (November 6)
Ducky's Family Restaurant (October 30)
Mama Campisi's Restaurant (October 23)
Aponte's Pizzeria (August 25)
Benner Street (July 28)
Hurley's American Grille (July 21)
Kalico Kitchen (July 14)
Angelo's (June 23)
Pier West Restaurant (June 16)
Pinehurst Country Lodge (June 9)
Bryan's Smokehouse (May 26)
Wagon Wheel Family Restaurant (May 19)
Mom & Dad's Italian Restaurant (May 12)
Smitty's Restaurant (April 28)
Old World Italian Restaurant (April 21)
Joe Willy's Seafood House (April 14)
More posts from Maria Russo.
Similar Posts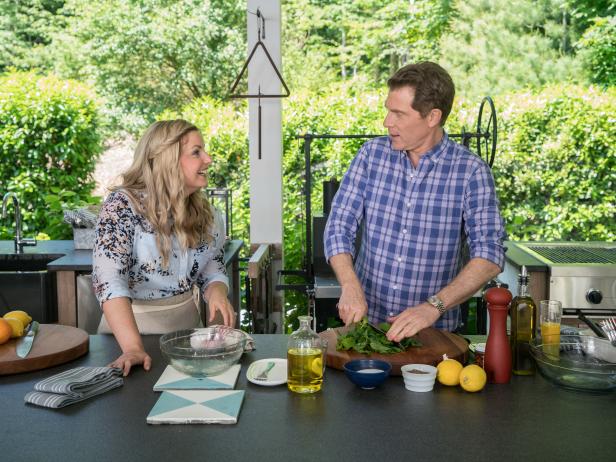 Get the latest details on the all-new series, The Bobby and Damaris Show....