Inferior food was just one of the problems Robert Irvine was forced to contend with when he arrived at Pasión Latin Fusion in Albuquerque, N.M. Owners Monica and Elvis Bencomo were faced with financial struggles and family conflict, and they needed Restaurant: Impossible to improve their issues if Pasión was to have any chance at future success. With just two days to work and a budget of only $10,000, Robert transformed the interior of the Latin-inspired eatery, overhauled the menu and eased strained personal relationships to ultimately relaunch the business. Read on below to hear from Monica in an exclusive interview and find out how Pasión is doing a few months after its Restaurant: Impossible reopening.
Since Robert left, Monica says, "Sales are definitely up by about 40 percent compared to January 2013 and 30 percent from December 2013." She adds that "according to our servers, about one in five customers are new."
Returning diners "love the decor and how it looks very modern and open," according to Monica, who notes that she's especially keen on "the bar, [the] lighting and the cushions on the wall."
Monica explains that they've tweaked Robert's menu to be "a bit more Latino" than it was. "We know this was just a blueprint for success, and it looks like now people are really enjoying the small-plates style and our few offerings of main dishes." Among Robert's top dishes are "the crispy artichokes [and] cauliflower a la plancha. And the Quesadilla Cubano has been a great hit," she says.
Monica adds that Pasión has become more streamlined since Robert left, thanks in part to how he set up the business. "Chef Irvine organized our kitchen in a way where it is a lot more open and efficient — and just everything overall that we learned from him is being used as much as possible. The menu is no longer confusing and people read and order for themselves, and we are turning tables over a lot faster."
Since Orlando has moved to the front of house, Monica says that "he is implementing a few things he learned in the military into management, which has helped him [to] better able to lead his crew." She adds that Orlando and Elvis are working on "day-to-day operations" and notes, "Since the show, I believe Elvis and Orlando's relationship has dramatically improved."
In terms of Elvis' schedule, Monica admits: "He is now down from 70+ hours a week to around 60. We are working on making the most-efficient, consistent schedule with our cooks and him." Looking ahead, she says that "Elvis wants to concentrate on this restaurant as much as possible and concentrate on the cooking and creating part of it."
More from Restaurant Revisited:
Tootie's Texas BBQ (March 12)
Mill Creek BBQ Restaurant (March 5)
Estrada's Restaurant (February 5)
Hillbillies Restaurant (January 29)
Spunky Monkey Bar and Grill (January 15)
Heather's Country Kitchen (January 1)
Goombazz Big City Eatzz (December 18)
LBI Pancake House (December 8)
Ship Bottom Volunteer Fire Company (December 8)
Mike La Susa's Italian Restaurant (December 4)
Seven (November 27)
Georgia Boy Cafe (November 20)
Coach Lamp Restaurant & Pub (November 13)
The Windsor 75 (November 6)
Ducky's Family Restaurant (October 30)
Mama Campisi's Restaurant (October 23)
Aponte's Pizzeria (August 25)
Benner Street (July 28)
Hurley's American Grille (July 21)
Kalico Kitchen (July 14)
Angelo's (June 23)
Pier West Restaurant (June 16)
Pinehurst Country Lodge (June 9)
Bryan's Smokehouse (May 26)
Wagon Wheel Family Restaurant (May 19)
Mom & Dad's Italian Restaurant (May 12)
Smitty's Restaurant (April 28)
Old World Italian Restaurant (April 21)
Joe Willy's Seafood House (April 14)
More posts from Maria Russo.
Similar Posts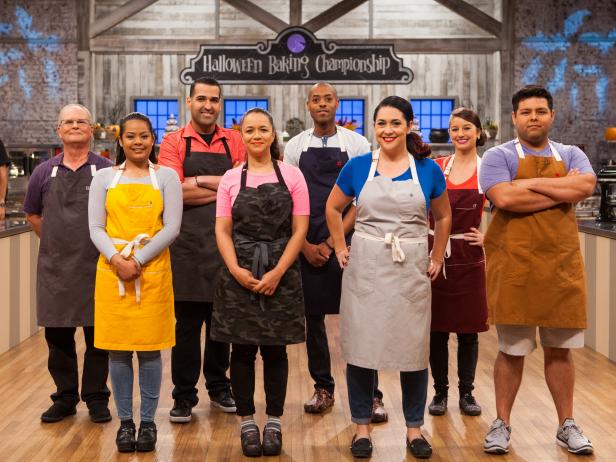 Get the details on the all-new season of Halloween Baking Championship, premiering on Sunday, Sept. 25 at 9|8c....