Change — or a lack thereof — was at the foundation of Robert Irvine's mission at Mama Della's N.Y. City Pizzeria in Baton Rouge, La., a Big Apple-style parlor specializing in family recipes. While Robert indeed identified several issues with the menu at Mama Della's and noted that its interior decor was "very nondescript," perhaps the most-critical problem plaguing the business was owner Barry Kalt, who Robert deemed "one of the most-cantankerous owners I have ever come across." Given his long-standing beliefs in how true dishes and ingredients should be prepared and served, Barry was hesitant to make any meaningful updates to his business practices, which ultimately resulted in his son Andrew, a former cook at Mama Della's, leaving the restaurant. It took a serious lesson from Robert for Barry to fully realize the error of his ways, and he soon committed to improvements in the future. After two days of renovations on a $10,000 budget, the Restaurant: Impossible team reopened Mama Della's, and FN Dish has the exclusive update from Barry on how his business is faring today.
"Mama Della's saw a significant increase in customer traffic for the one-month period after the shoot," Barry said. "Sales have increased by 30 percent over the same period in 2013."
The menu at Mama Della's is a mix of the restaurant's original offerings, plus those that Robert instituted, according to Barry. "The menu changes set in place by Chef Irvine remain exactly as they were when he was in the restaurant," he explained. "Nothing new has actually been added to the menu. We have been preparing certain specialty pizzas and sandwiches that were on the previous menu. These are being requested by customers who have been with us for a long time." Barry noted that since the transformation, "certain menu items are reaching the guests in a more punctilious manner than was the case previously."
Barry said that the new interior "is spectacular," although he admitted, "[It] does not represent the look of a New York City pizzeria. My decor did represent it very well." He added that diners have been pleased with the design updates and that "the decor has almost eliminated comments about price points that are too high."
As for Andrew, he is not working at Mama Della's today.
More from Restaurant Revisited:
Pasión Latin Fusion (March 19)
Tootie's Texas BBQ (March 12)
Mill Creek BBQ Restaurant (March 5)
Estrada's Restaurant (February 5)
Hillbillies Restaurant (January 29)
Spunky Monkey Bar and Grill (January 15)
Heather's Country Kitchen (January 1)
Goombazz Big City Eatzz (December 18)
LBI Pancake House (December 8)
Ship Bottom Volunteer Fire Company (December 8)
Mike La Susa's Italian Restaurant (December 4)
Seven (November 27)
Georgia Boy Cafe (November 20)
Coach Lamp Restaurant & Pub (November 13)
The Windsor 75 (November 6)
Ducky's Family Restaurant (October 30)
Mama Campisi's Restaurant (October 23)
Aponte's Pizzeria (August 25)
Benner Street (July 28)
Hurley's American Grille (July 21)
Kalico Kitchen (July 14)
Angelo's (June 23)
Pier West Restaurant (June 16)
Pinehurst Country Lodge (June 9)
Bryan's Smokehouse (May 26)
Wagon Wheel Family Restaurant (May 19)
Mom & Dad's Italian Restaurant (May 12)
Smitty's Restaurant (April 28)
Old World Italian Restaurant (April 21)
Joe Willy's Seafood House (April 14)
More posts from Maria Russo.
Similar Posts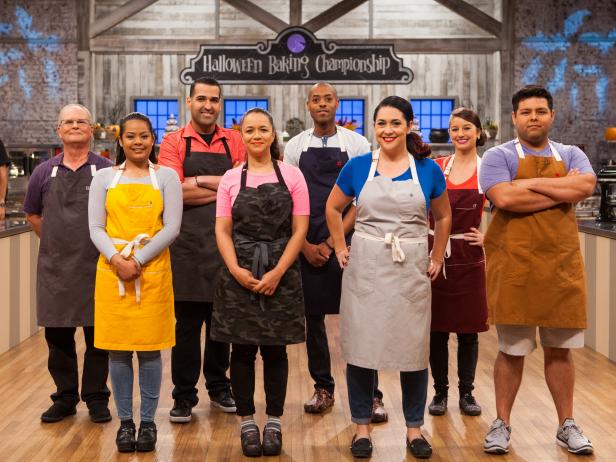 Get the details on the all-new season of Halloween Baking Championship, premiering on Sunday, Sept. 25 at 9|8c....