While the name Mill Creek BBQ Restaurant would suggest an eatery proficient in preparing succulent, Southern-style 'cue, the reality at this Redlands, Calif., spot was that owners Lisette and Steve Brown were dishing up bland food in a poorly run environment, according to Robert Irvine. In the first mission of Restaurant: Impossible, Season 8, the fearless and determined host worked on revamping Mill Creek's menu in the hopes of offering more full-flavored favorites. He and his team had only two days and a limited budget to execute their plans, plus give Steve the tools to successfully run the restaurant and dissolve the strain on the Browns' blended family. Read on below to hear from Steve a few months after Mill Creek's Impossible transformation, and learn how his business and family are doing today.
"When we compared last year's numbers to January 2014, we had a sales increase of exactly 28 percent," Steve explains. He says that the update in design at his restaurant "is like night and day" and that he's pleased with the changes that Robert and his team made. "We went from a totally Western style quick-service restaurant to a more modern, slightly upscale quick-service restaurant."
Mill Creek is now serving a mix of Robert's and the business' dishes, according to Steve. "Overall we are very pleased with most of the new items, but we did integrate some of our old menu items, because contrary to what Robert thought of our food, we had a small but loyal group of customers that loved our food." Steve is particularly wowed by the chili, explaining, "Robert came in and in five minutes, took my recipe, deleted 100 ingredients and with a few simple tweaks that only a pro like Robert could do, created the tastiest chili." He adds that "the poutine with mushroom gravy, topped with pulled pork over crispy potatoes is redonkulously good" and "the new burgers are delicious."
Steve adds that "food costs are still one of the most-difficult things to contain," so he's now working with an independent business as well as his brother in order to streamline some of the details.
As for his radio segment with Robert, Steve explains, "Our hope is the radio expanded our customer pool and once the show airs, our customer pool will expand even more." He adds, however, that he and his team are committed to offering a pleasant experience to their customers. "We have been working overtime trying to maintain high standards for our quick-service restaurant. We have instituted new policies and procedures to help us accomplish our goals of great food, great service and friendly attitudes."
Brooke and Lisette "still have their ups and downs like most families, but having that 'therapy' session with Chef Robert helped immensely," according to Steve. "There is a definite change in the way they treat each other; there is a certain level of respect that they have afforded each other."
In evaluating himself in light of his Restaurant: Impossible experience, Steve says, "I am definitely more positive about the direction of the restaurant. I knew we had problems … lots of them, but I just didn't know where to start." He adds of his skills to date: "I have put [Robert's] advice into action. I'm a totally different owner/boss/manager. Gone are the days of accepting excuses from my employees; I expect only the best, and if they don't bring it, they hear about it."
More from Restaurant Revisited:
Estrada's Restaurant (February 5)
Hillbillies Restaurant (January 29)
Spunky Monkey Bar and Grill (January 15)
Heather's Country Kitchen (January 1)
Goombazz Big City Eatzz (December 18)
LBI Pancake House (December 8)
Ship Bottom Volunteer Fire Company (December 8)
Mike La Susa's Italian Restaurant (December 4)
Seven (November 27)
Georgia Boy Cafe (November 20)
Coach Lamp Restaurant & Pub (November 13)
The Windsor 75 (November 6)
Ducky's Family Restaurant (October 30)
Mama Campisi's Restaurant (October 23)
Aponte's Pizzeria (August 25)
Benner Street (July 28)
Hurley's American Grille (July 21)
Kalico Kitchen (July 14)
Angelo's (June 23)
Pier West Restaurant (June 16)
Pinehurst Country Lodge (June 9)
Bryan's Smokehouse (May 26)
Wagon Wheel Family Restaurant (May 19)
Mom & Dad's Italian Restaurant (May 12)
Smitty's Restaurant (April 28)
Old World Italian Restaurant (April 21)
Joe Willy's Seafood House (April 14)
Sweet Tea's Restaurant & Catering (March 24)
Soup to Nuts Diner (March 17)
Caseyville Cafe (March 13)
Maniaci's Italian Restaurant (March 10)
More posts from Maria Russo.
Similar Posts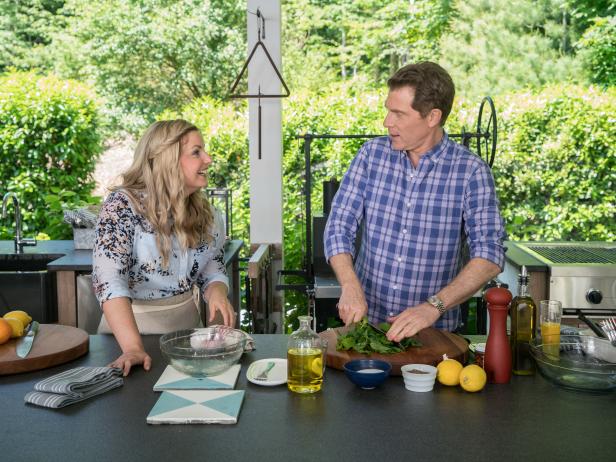 Get the latest details on the all-new series, The Bobby and Damaris Show....