Discerning eaters probably never need an excuse to eat something on a stick, but if they did, it was provided on Friday, March 28, when our proud nation celebrated National Something on a Stick Day.
If you missed this important annual holiday, you may be forgiven. There were no parades, no politicians giving speeches about the proud history and cultural importance of food on a stick, no days off from school or work — though of course there ought to have been all those things.
But even though skewered food's official day has slipped past without the tremendous fanfare it deserved, the desire to consume the comestibles it honors has stuck. Because food is just more fun when it's stuck to a stick.
Stuck for ideas? Here are some suggestions:
1. You could go fruity with Food Network Magazine's Chocolate-Strawberry Waffle Ball on a Stick (pictured above), Mango on a Stick or Banana Fritters on a Stick.
2. Stick to a main dish with Chicken-Fried Steak on a Stick or Pizza on a Stick.
3. Skewer a healthy side with Salad on a Stick.
4. Or get decadent with S'mores on a Stick or Deep-Fried Snickers on a Stick.
Tell FN Dish: What's your favorite food to eat on a stick?
More posts from Amy Reiter.
Similar Posts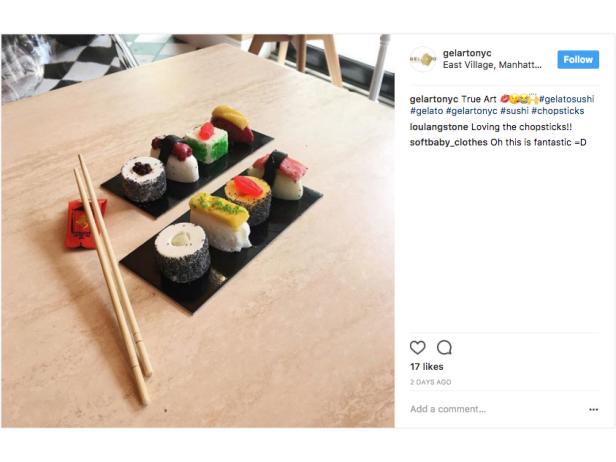 Nothing says summer whimsy like gelato in the shape of pieces of nigiri. ...