Traditional banana pudding and Italian tiramisu may hail from drastically different places — compare an Italian trattoria to the kitchen of your Southern grandmother — but, trust us, these two go together without a hitch. Maybe it's the layering, maybe it's that inspired combination of coffee, bananas and cream. All we know is that with a comforting dessert mash-up like Banana Pudding Tiramisu, there's never been a more pressing reason to whip out those trifle dishes.
Check out a step-by-step how-to for this banana and espresso cream bliss. Assemble yours the night before for the best results.
Dunk Your Cookies
Classic tiramisu may call for ladyfingers, but the vanilla wafer cookies found in many a banana puddin' do the trick here. Soak each in espresso and coffee liqueur for just a second and then get to layering — the wafer cookies are the first to go into your trifle dish.
Prep Your Pudding
To make a silky, rich pudding, stir milk, egg yolks, cornstarch and sugar together until thick and luxurious. Don't take it off the heat until you blend in some creamy Italian mascarpone cheese.
Load Up Your Trifle Dish, Layer by Layer
From here on out, it's all about presentation. Cover the first layer of wafers with mascarpone pudding, then layer on slivers of banana and, finally, reach for more of those soaked wafers. Repeat with two more layers and then cover in pudding. Once you've dusted the very top with cocoa powder, this creamy cross between old-fashioned banana pudding and coffee-spiked tiramisu is ready to be devoured.
Check out more deliciously comforting mash-up recipes.
More posts from Allison Milam.
Similar Posts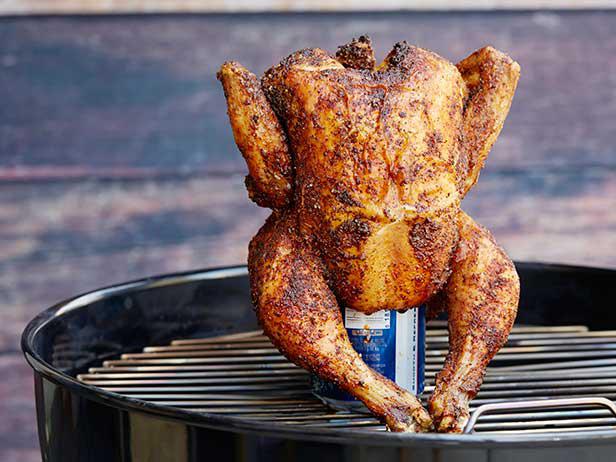 This clever grilling technique is easy enough to perfect even on your first try making it....