In life, we don't always recommend you cut corners. But, hey, in the kitchen? Now that's a different story. Feast your eyes on some of the best kitchen shortcuts to grace mankind — and we're not talkin' sliced bread or the can opener. Thanks to some handy store-bought ingredients, restaurant-worthy dishes known for toil and trouble are ready in no time. Here are three of our favorites:
30-Minute Coq au Vin —This classic French dish typically takes hours on end to prepare. Thing is, dinner needed to be on the table a half-hour ago. Don't go giving up on the craving though, because at a supermarket near you, juicy rotisserie chickens are already rotating to plump perfection. Take one home, get a red wine sauce simmering— think bacon, mushrooms and frozen (plus pre-peeled!) pearl onions — and slip in pieces of chicken when no one's looking.
Shortcut Shepherd's Pie — You can't whip up true shepherd's pie without whipping some potatoes. Or can you? After cooking the ground beef in a skillet — with extra-easy frozen veggies in tow — reach for frozen potato tots rather than peeling potatoes for your topping. Not only does this freezer-aisle gem cut a huge step out of your dinner prep, it also adds a crunchy, textural element to your family's shepherd's pie.
Shortcut Moroccan Vegetable Tagine with Couscous — An African dish like this traditionally comes together in an earthenware pot — a tagine — that sits over coals while the contents reach slow-cooked, fall-apart perfection on the inside. Doesn't sound like weeknight material, eh? Think again. This veggie-packed tagine recipe is brimming with shortcut ingredients like canned chickpeas, dried apricots and frozen butternut squash. Hit it with harissa and spices, then prep the couscous as the tagine simmers.
For more time-saving recipes, check out our favorite shortcut dinners and ingredients.
More posts from Allison Milam.
Similar Posts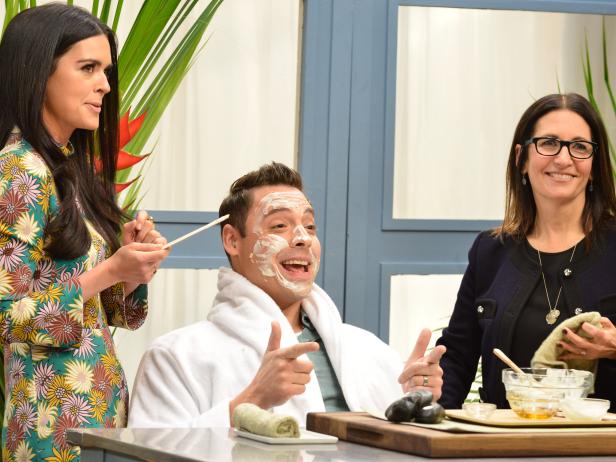 You don't have to travel somewhere exotic to make the most of your time off....