Surfing the wave of mash-up mania that brought the world the Cronut™ and ramen burger, we decided to beat winter by partnering with our brilliant culinary team in Food Network Kitchen to come up with THE most comforting comfort food. Together with Cooking Channel, we've mashed up some classics to create all-new recipes that deliver double the comfort. Over the next several weeks, we'll be revealing the ways we mixed and remixed some of our favorite dishes, with one recipe appearing on Food Network and another on Cooking Channel.
For this week's mash-ups, we married two hearty one-dish dinners: meatloaf and lasagna. We're convinced that these family favorites are even better together.
Food Network's free-form Meatloaf Lasagna gives you satisfying meatloaf and cheesy lasagna in every bite. A mixture of ground beef, pork and bacon forms the meatloaf layer, but the surprise is inside: – a filling of mozzarella and Parmesan cheeses. Then it's topped with lasagna noodles layered with tomato sauce and plenty more cheese. It makes a wow-factor comfort food dish for company, or a satisfying Sunday night family meal. You'll enjoy the meatloaf-lasagna leftovers all week.
Get Food Network's Meatloaf Lasagna recipe, then head over to Cooking Channel for their take on this mash-up, Four-Cheese Lasagna Meatloaf.
What would you call this mash-up? Would you give the dishes on each site different names? Share your ideas in the comments below, on Facebook or on Twitter.
Stay tuned next Monday for more remixed mash-ups, and check out all of Food Network's best comfort food recipes.
More posts from Sara Levine.
Similar Posts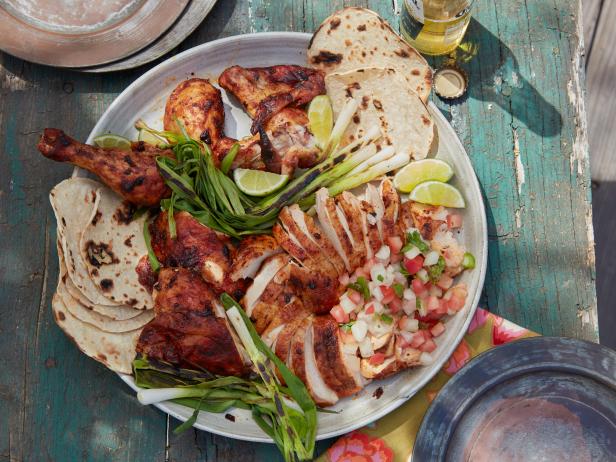 A little preparation means you can enjoy cookouts as much as your guests....