Surfing the wave of mash-up mania that brought the world the Cronut™ and ramen burger, we decided to beat winter by partnering with our brilliant culinary team in Food Network Kitchen to come up with THE most comforting comfort food. Together with Cooking Channel, we've mashed up some classics to create all-new recipes that deliver double the comfort. Over the next several weeks, we'll be revealing the ways we mixed and remixed some of our favorite dishes, with one recipe appearing on Food Network and another on Cooking Channel.
For this week's remixed mash-up finale, we bring you two spectacular desserts that marry doughnuts not with croissants, but with a treat that's even more festive: colorful confetti birthday cake.
Food Network's mash-up starts with a sprinkle-studded birthday cake batter that fries up into perfect doughnuts — crispy on the outside, moist and cakey within. These guys were meant to be frosted, so we give you two options: classic chocolate or malted vanilla. Pick your preference or swirl them together, then top off the party-ready treats with candles and more colorful sprinkles.
Check out Food Network's recipe and step-by-step how-to for perfect Birthday Cake Doughnuts, then head over to Cooking Channel for their take on this mash-up, Icebox Doughnut Birthday Cake.
What would you call this mash-up? Would you give the dishes on each site different names? Share your ideas in the comments below, on Facebook or on Twitter.
Check out more delicious mash-ups and all of Food Network's best comfort food recipes.
More posts from Sara Levine.
Similar Posts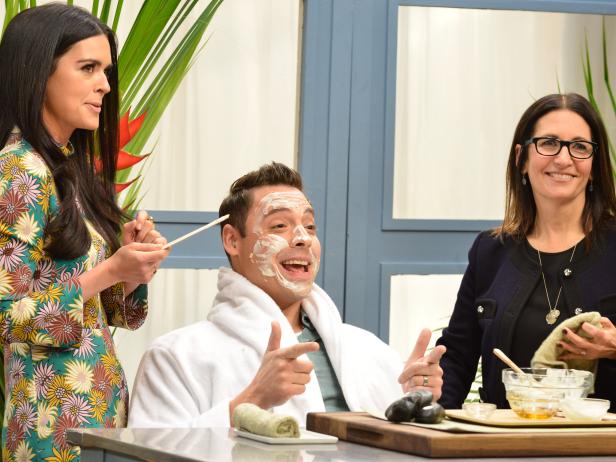 You don't have to travel somewhere exotic to make the most of your time off....