With a crispy, crunchy crust and a moist, tender center, French toast is a hearty breakfast that's most often made even more comforting with a hefty drizzle of warm maple syrup. While the classic recipe requires little more than bread, eggs, and a splash of milk or cream, there are seemingly endless ways to dress up this timeless favorite, including using specialty bread or baking the toast into a big-batch casserole. Check out Food Network's top-five French toast recipes below to find a mix of traditional and creative renditions from Guy, Ina, The Pioneer Woman and more Food Network chefs.
5. Texas French Toast Bananas Foster — Using the decadent dessert of bananas Foster as his inspiration, Guy dunks thick-cut Texas toast into a sweet, creamy mixture of rum, cinnamon and orange juice, then tops the griddled bread with caramel-coated bananas.
4. Chocolate Hazelnut Stuffed French Toast — Sandwiched between two slices of buttered French toast, the chocolate-hazelnut spread becomes warm and deliciously gooey.
3. Challah French Toast — Ina opts for challah or brioche, both rich sweet breads, to make her orange-scented French toast, best served with maple syrup or bright fruit preserves.
2. Cinnamon Baked French Toast — The beauty of The Pioneer Woman's family-friendly French toast is that it can be largely prepared ahead of time. Let the bread become moist and flavorful by absorbing a rich custard overnight, then when you wake up, top the casserole with a cinnamon-sugar crumble and bake until golden brown.
1. French Toast — With a five-star rating and nearly 600 user reviews, Alton's quick-fix French toast is a go-to winner and is made with just a few everyday ingredients. Click the play button on the video below to watch him make it.
More posts from Maria Russo.
Similar Posts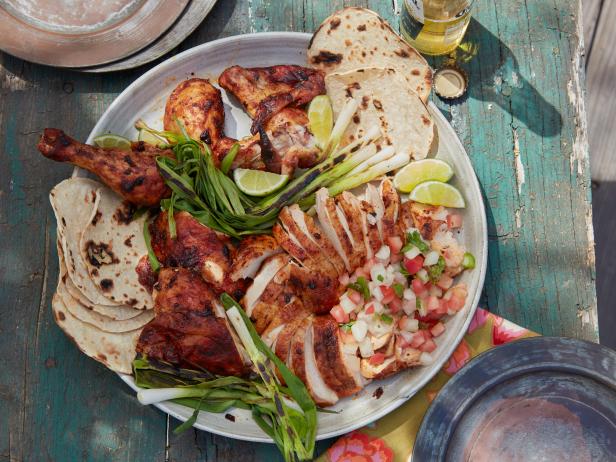 A little preparation means you can enjoy cookouts as much as your guests....