With an acronym that works more like a pet name, the PB element of the classic PB&J gets us through any kind of day, from the years on the playground to a hurried office lunch. But the infamous sandwich is just a jumping-off point for this beloved condiment. With its buttery consistency, it also has no problem melting away into our favorite desserts, giving everything it meets an intense nuttiness that nothing else could pull off. Grab your favorite jar — or churn out your own Homemade Peanut Butter (it's easier than you'd think!) — and run with these endless peanut butter combinations.
1. PB & Jelly: This heck of a pairing is worthy of so much more than white bread. Ina's Peanut Butter and Jelly Bars bake the fruity and nutty spreads together into crumb-topped treats, while creamy Miniature Peanut Butter and Jelly Pies come with a graham cracker crust.
2. PB & Chocolate: This classic combo comes wrapped up in candy bars so often for a reason. Chocolate Peanut Butter No-Bake Cookies are the second easiest way to get your fix.
3. PB & Cereal: It's not just the kiddos who are beggin' for a little peanut butter in their breakfasts. Whip up gooey Peanut Butter Crispy Rice Treats later in the day instead.
4. PB & Banana: Blend them together in a protein smoothie or simply eat together from the jar. For those looking to get fancy, Peanut Butter-Banana Semifreddo for Food Network Magazine unites peanut butter and banana in a semi-frozen Italian dessert.
5. PB & Pretzels: Peanut butter already comes with a pinch of salt, but these Peanut Butter Cupboard Cookie Bars kick it up with salty, crunchy pretzels.
6. PB & Caramel: Swirl ribbons of caramel into Peanut Butter Caramel Swirled Brownies for a chewy, chocolatey take.
7. PB & Cream Cheese: Creamy in all the right ways, Ree's Chocolate Peanut Butter Pie whips this star ingredient together with cream cheese for a pie reminiscent of cheesecake.
8. PB & Marshmallow: For those who opt for smooth before crunchy, Food Network Magazine's Peanut Butter Whoopie Pies are oh so fluffy in the middle.
9. PB & Apples: Raw apples and peanut butter are good together on their own, but Sunny's Apple Fritters with Peanut Butter Caramel Sauce are crispy and decadent.
10. PB & Bacon: Are you surprised? There's nothing this favorite vice can't do. Experiment with Peanut Butter-Chocolate Chip-Bacon Cookies by Food Network Magazine.
And don't get us wrong. We adore peanut butter in its purest form, too, especially when peanut-forward dessert recipes like Flourless Peanut Butter Cookies, Peanut Butter Fudge and Peanut Butter Balls exist in this world.
Get more comforting peanut butter recipes from friends and family:
Domesticate Me: Peanut Butter and Banana Overnight Oats (Vegan and Gluten-Free)
Jeanette's Healthy Living: Gluten-Free Chocolate Peanut Butter Chip Cookies
The Heritage Cook: Peanut Butter-Chocolate Chip Oatmeal Cookies (Gluten-Free)
Virtually Homemade: Mini Nutter Butter Baked Donuts with Chocolate Ganache
Weelicious: World's Greatest Peanut Butter and Jelly
In Jennie's Kitchen: Peanut Butter & Chocolate Cinnamon Buns
Red or Green: Peanut Butter and Ginger Cookies
Napa Farmhouse 1885: Thai Red Curry and Peanut Vegetable Slaw
Devour: Most-Comforting Peanut Butter Desserts
Taste With The Eyes: Korean Buckwheat Noodles, Peanut Sauce and Banana
Sensitive Epicure: Peanut Butter Oat Bars (Gluten-Free)
Feed Me Phoebe: Thia Peanut Chia Pudding
More posts from Allison Milam.
Similar Posts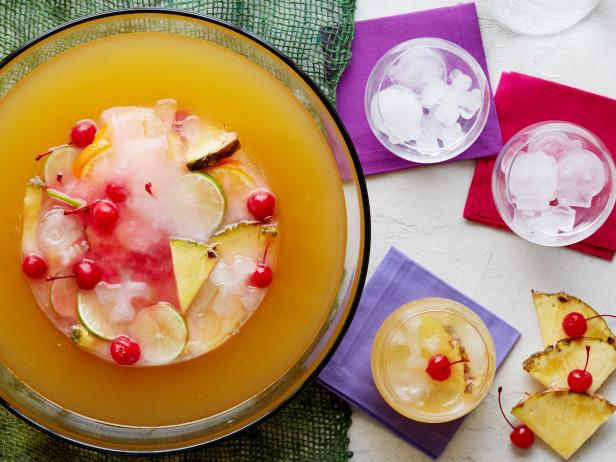 From formal events to backyard barbecues, punch is a party favorite for the ages....