You've watched all season long as eight celebrities have cooked, competed, won and lost on Rachael vs. Guy: Celebrity Cook-Off. Now with just four celebrities remaining, the Season 3 finale, Monday 9|8c, will determine the one who will be named the Rachael vs. Guy champion. On Team Rachael there's Florence and Penn, and on Team Guy there's Tiffany and Herschel. Who do you think has what it takes to win it all? FN Dish breaks down the MVPs.
Florence, everyone's favorite TV mom, has proved she knows her stuff, and she's cooked some spicy dishes that have shown her zesty side. But will the kitchen get too hot for her to handle?
Herschel, the football player, Heisman Trophy winner and all-around Renaissance man, has put his athleticism to good use by taking the competition by storm and winning round after round. But will his winning streak come to an end?
Penn, the over-the-top Vegas showman, has used his magic in the kitchen, putting out chef-style recipes that have won him multiple challenges. But will he outdo himself with too much to show and not enough content?
Tiffany, the '80s singer and performer, has shown she can entertain not only with her voice but with delicious dishes while keeping her cool in the heat of the competition. But how many dinner guests are just too much for her to handle?
Who will win? Find out by watching the finale on Monday 9|8c. In the meantime, show your allegiance to your favorite celebrity by voting in FN Dish's Fan Vote.
Watch a preview of the Season 3 finale below:
More posts from Joseph Erdos.
Similar Posts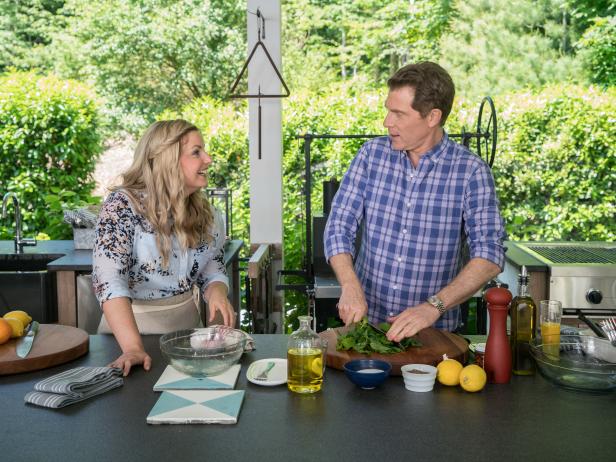 Get the latest details on the all-new series, The Bobby and Damaris Show....