It's Thursday, and while that means everyone is just one day away from the weekend, it also means it's time to throw back — to an earlier period in Food Network's history. Check back on FN Dish every Thursday to find the latest #tbt of your favorite chefs and get a retro look at their earliest days on TV.
Although Marc Forgione may now be considered a long-standing member of the Chairman's team of Iron Chefs, this famed New York-based chef was appointed to the esteemed position only three years ago. He beat out rival competitors from around the nation on The Next Iron Chef: Season 3, ultimately impressing the Chairman and a panel of judges so much so that he earned the most-coveted title in the industry.
Before he entered Kitchen Stadium, Marc had been cooking professionally for years, and although his father is a renowned master of American cuisine, he sought out his own hands-on training in eateries both domestic and abroad. Today he's known equally for his fierce culinary prowess in culinary competitions as well as for his multiple restaurants in New York City and New Jersey. Just last year FN Dish caught up with Marc to tour his latest project, a Manhattan outpost of Atlantic City's American Cut, and he said, "Our goal from the get-go was to bring steakhouses 'back to their glory.'"
While some fans may not be able to visit Marc's restaurants and taste his food firsthand, re-creating some of his best dishes at home is possible with the help of his go-to recipes. His Grilled Chicken with Marinated Cherry Tomato Salad is a top-rated favorite, and many of his recipes from Food Network Magazine, including Cornbread with Creme Fraiche and Gnocchi with Brown Butter and Sage, are deliciously simple to prepare. Browse step-by-step photos to see how Marc prepares his five-star gnocchi for Food Network Magazine.
Related Reading:
#TBT: Ted Allen
#TBT: Marcela Valladolid
#TBT: Geoffrey Zakarian
#TBT: The Neelys
#TBT: Michael Symon
#TBT: Melissa d'Arabian
#TBT: Sandra Lee
#TBT: Jeff Mauro
#TBT: Scott Conant
#TBT: Ina Garten
#TBT: Aarón Sánchez
#TBT: Rachael Ray
#TBT: Tyler Florence
#TBT: Anne Burrell
More posts from Maria Russo.
Similar Posts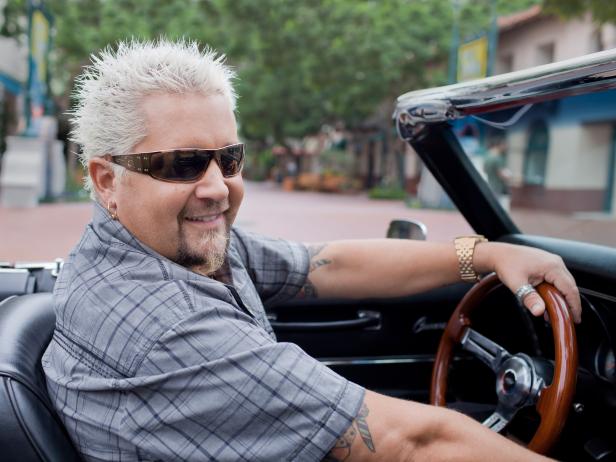 Get the first look at Guy Fieri's upcoming series, Guy's Family Road Trip....