When Robert Irvine arrived at Estrada's Restaurant in Daly City, Calif., it wasn't enough for his Restaurant: Impossible team that the owners, Bernadette Aggen and Julio Mercedes, were facing more than $400,000 of debt; they seemed downright disinterested in their 96-year-old restaurant, which they purchased nearly six years ago. After surveying the interior of Estrada's, however, and tasting its food, Robert learned that the Mexican eatery's problems went beyond its management. With just two days and $10,000 to work, Robert and his Restaurant: Impossible team successfully overhauled the menu and updated the design at Estrada's, all while reinvigorating Bernadette and Julio. Read on below to hear from the owners in their first exclusive interview since the transformation, and find out how their restaurant is doing today.
Sales at Estrada's have increased nearly 30 percent, according to Bernadette and Julio, who add that their business is now profitable and that they've begun to decrease their debt.
In terms of customer reaction to the updated restaurant, Bernadette and Julio say they've received "great feedback" about the design, and diners note that the food is "more bright, clean, new [and] modern," according to the owners. They add that "coconut shrimp posole [and] mole enchiladas" are among the top items on the menu at Estrada's, which has improved its efficiency in sending food out of the kitchen.
Bernadette and Julio say they're improving in their partnered appearance to their employees and note that their staff is a "work in progress," though responding "great" to the updates at Estrada's. Bernadette admits that she's spending "more time on [the] floor … [to] ensure great service" and "leading by example" to her employees, while Julio has a greater hand in the food costs of the restaurant.
Both owners say they're "excited about the future" and that their relationship is "more united" than it was before Robert arrived.
More from Restaurant Revisited:
Hillbillies Restaurant (January 29)
Spunky Monkey Bar and Grill (January 15)
Heather's Country Kitchen (January 1)
Goombazz Big City Eatzz (December 18)
LBI Pancake House (December 8)
Ship Bottom Volunteer Fire Company (December 8)
Mike La Susa's Italian Restaurant (December 4)
Seven (November 27)
Georgia Boy Cafe (November 20)
Coach Lamp Restaurant & Pub (November 13)
The Windsor 75 (November 6)
Ducky's Family Restaurant (October 30)
Mama Campisi's Restaurant (October 23)
Aponte's Pizzeria (August 25)
Benner Street (July 28)
Hurley's American Grille (July 21)
Kalico Kitchen (July 14)
Angelo's (June 23)
Pier West Restaurant (June 16)
Pinehurst Country Lodge (June 9)
Bryan's Smokehouse (May 26)
Wagon Wheel Family Restaurant (May 19)
Mom & Dad's Italian Restaurant (May 12)
Smitty's Restaurant (April 28)
Old World Italian Restaurant (April 21)
Joe Willy's Seafood House (April 14)
Sweet Tea's Restaurant & Catering (March 24)
Soup to Nuts Diner (March 17)
Caseyville Cafe (March 13)
Maniaci's Italian Restaurant (March 10)
Dinner Bell Restaurant (February 27)
Nanny Goat's Cafe & Feed Bin (February 20)
More posts from Maria Russo.
Similar Posts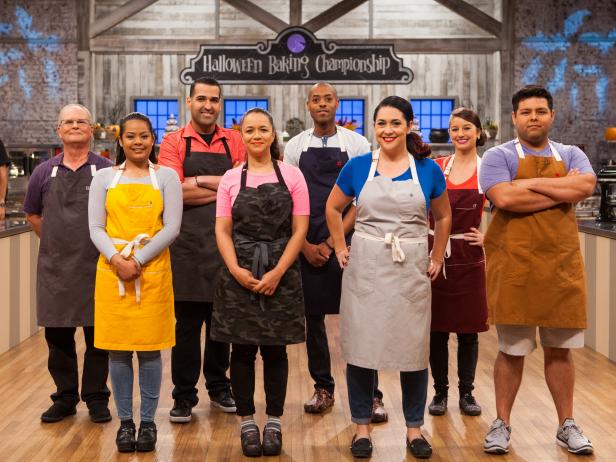 Get the details on the all-new season of Halloween Baking Championship, premiering on Sunday, Sept. 25 at 9|8c....