The 2014 Winter Olympics are officially underway in Sochi, Russia, and even if you don't have slope-side seats, you'll still need some cozy meals to keep you warm while you watch the snowy events unfold on television. In the spirit of international competition, we've rounded up the top foods from the highest-medaling countries around the world to help you plan out an Olympics-ready menu. No matter who takes home the gold medal, you can be sure that these dishes are all winners. As a tribute to the home team, start off the opening ceremonies with Bobby's all-American Perfect Burger, a blend of ground chuck and turkey that can be cooked on the grill or in a saute pan, making it the most-versatile way to cheer on the United States.
Russia — Beef Stroganoff Over Buttered Noodles: Salute the host country of this year's Winter Olympics with a bowl of hearty Russian beef stew. Fragrant with cognac and fresh thyme, it's best served over tender egg noodles, which soak up the meaty broth.
Italy — Margherita Pizza: Proudly representing the colors of the Italian flag, this crowd-pleasing pie boasts homemade pizza dough that's topped with crushed San Marzano tomatoes, fresh mozzarella and basil leaves.
China — Steamed Pork-and-Mushroom Shumai: Craving dim sum but don't want to miss a moment of the games? Try making traditional Chinese dumplings at home by stuffing wonton wrappers with a ground pork and shiitake filling, then serving them with a chile-spiked soy dipping sauce.
Sweden — Swedish Meatballs: This spin on Sweden's iconic dish uses a blend of ground pork and turkey and fries the breadcrumb-coated meatballs in vegetable oil until golden. Serve the meatballs on skewers along with lingonberry-laced sour cream.
For more medal-worthy dishes from countries around the world, check out Food Network's full gallery of Olympic Food Fights.
More posts from Amanda Marsteller.
Similar Posts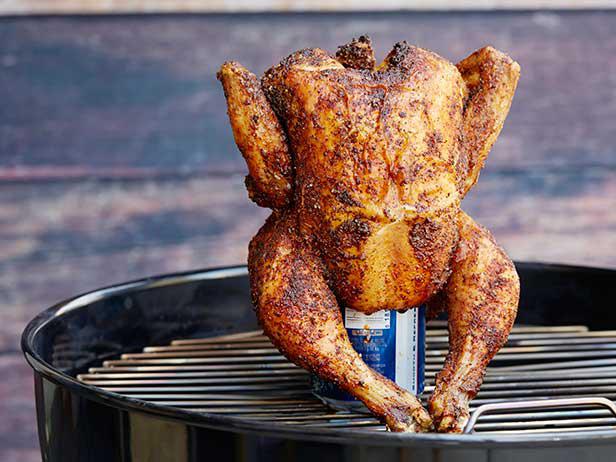 This clever grilling technique is easy enough to perfect even on your first try making it....