Storing these kitchen and pantry staple ingredients should be easy but there are a few tricks to remember to keep them tasting their best.
1. Nuts
Nuts should be stored in the freezer. Their high levels of natural oils can turn rancid but cold temperatures will help to slow down the process. The darkness of the freezer will also protect the nuts from being exposed to light, which can cause them to go stale.
2. Whole Grains
Whole grains should be stored in the pantry if used often — otherwise, keep them in the freezer. If you're using the grains on a regular basis, keep them in an airtight container for up to six months. Check on them regularly and if they smell musty, toss them. The healthy oils found in whole grains are impacted by heat, light and moisture. If you need to store them for longer, put whole grains and whole-grain flours in the freezer for up to a year.
3. Potatoes
Potatoes of all kinds can be stored in the pantry. Skip the refrigerator as the cold temperatures will change the starch in potatoes to sugar, which will leave you with an unpleasant taste.
4. Tomatoes
Avoid the mealy texture that storing tomatoes in a refrigerator can cause by keeping them on a countertop at room temperature. Once they're ripe, they'll keep for about three days.
Find More Storage-Tricky Foods, Explained
More Supermarket Shopping Tips
10 Supermarket Buys for Faster Dinners
7 Habits of Smart Supermarket Shoppers
More posts from Cameron Curtis.
Similar Posts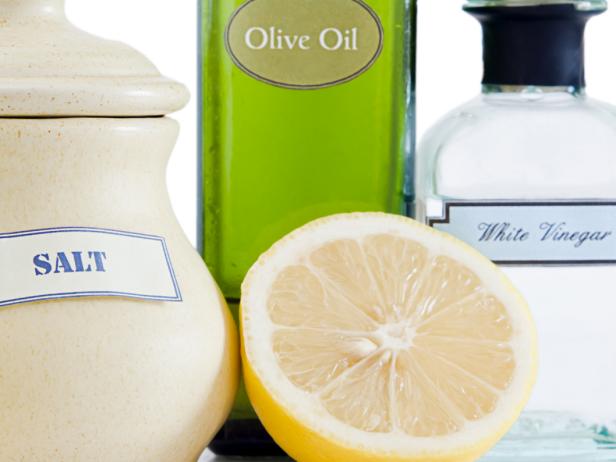 Before you reach under the sink for any household cleaning products, give DIY cleaners a try to polish stainless steel, clean grease stains and freshe...