Tiramisu is Italian for "pick-me-up." It's made with ladyfingers dipped in espresso that are then layered with a whipped mascarpone mixture and topped with chocolate shavings. Giada's version will make enough for you, your sweetie and then some.
Set out (counterclockwise from top left) ladyfingers, an espresso and dark rum combo, ground espresso, bittersweet chocolate shavings and the mascarpone mixture. To prepare this mixture, beat egg yolks and sugar using an electric mixer until thick and pale, about 5 minutes. Add mascarpone cheese and beat until smooth. Add espresso and mix until thoroughly combined.
Dip each ladyfinger into the espresso and rum mixture for 5 seconds. Letting the ladyfingers soak too long will cause them to fall apart. Place half the soaked ladyfingers on the bottom of a baking dish, breaking them in half if necessary in order to fit well.
Spread half of the mascarpone mixture evenly over the ladyfingers, and then add another layer of cookies and mascarpone mixture . Once you've added the second mascarpone layer, cover your tiramisu with plastic wrap and refrigerate for at least 2 hours and up to 8 hours. Sprinkle with chocolate shavings before serving.
— Get the Recipe for Giada's Tiramisu
— 20 Top Valentine's Day Desserts
More posts from Cameron Curtis.
Similar Posts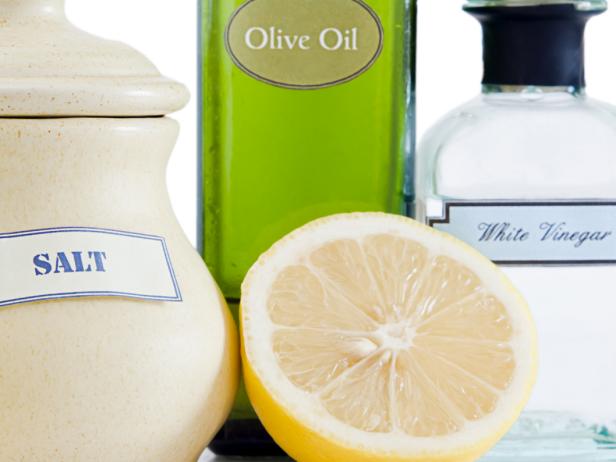 Before you reach under the sink for any household cleaning products, give DIY cleaners a try to polish stainless steel, clean grease stains and freshe...