The Olympics are a big deal in my house — and not just during the official biennial games. A couple of summers ago, my 11-year-old daughter and her aunts came up with their own version of the sporting competition and recruited the whole family to participate. The events were varied — think obstacle courses through the woods, round-robin volleyball matches and paddleboard balancing contests — and the rivalries fierce. At the end of the weekend, the victors were presented with first-, second- and third-place medals my daughter had created from construction paper, glitter and striped ribbon. You can't underestimate the pride each winner took in wearing the fluttering tokens. (Athletic triumph, even in the backyard, is still a triumph.)
Flash forward to this winter, when all of us at Food Network Kitchen were plotting our Olympic-themed offerings. "What can we make that both parents and kids would like?" I asked my daughter when I got home. "Cookie medals!" was her response. And behold the tasty creations we came up with in the Kitchen. You can duplicate them with pretty much any sturdy sugar-cookie dough; the one in our recipe will hold up to the handling of even the most-enthusiastic junior chef. And because these medals are easy to make in multiples (unlike the paper variety), you can bake enough for fourth-, fifth-, even sixth-place competitors (or those who are cheering them on). In other words, with these cute cookie trophies, everyone can be a winner (and victory is, indeed, sweet).
Check out the recipe and our step-by-step tips below for cookies that truly take the gold.
1. You don't need fancy baker's tools to make Gold-Medal Cookies. A clean brush, sharp paring knife or half-inch round piping tip, one glass and food coloring can deliver all the special effects necessary.

2. Flouring the cookie cutter will prevent it from sticking to the dough as you cut out the medals. Because the dough is very forgiving, you can gather the scraps and reroll and cut them.

3. You can create the ring imprint using almost any small bowl or glass; a wide lip is a plus.

4. If you don't have a piping tip to punch out a hole at the top of each round, use a fat straw or sharp paring knife. Just make sure the hole is wide enough to thread your ribbon through. And make the hole a bit bigger than the ribbon, as the dough will puff and close it a bit during baking.

5. Place parchment paper or a rimmed plate under the cookies before decorating so you can gather and reuse the excess sugar that falls off.

6. A striped ribbon adds an authentic finishing touch, though solid red, white and blue ribbons will also look snappy. If any holes have closed up during baking, use a sharp paring knife to carefully open them up.
Get the recipe: Gold-Medal Cookies
Lygeia Grace is a Senior Editor in Food Network Kitchen.
More posts from Lygeia Grace.
Similar Posts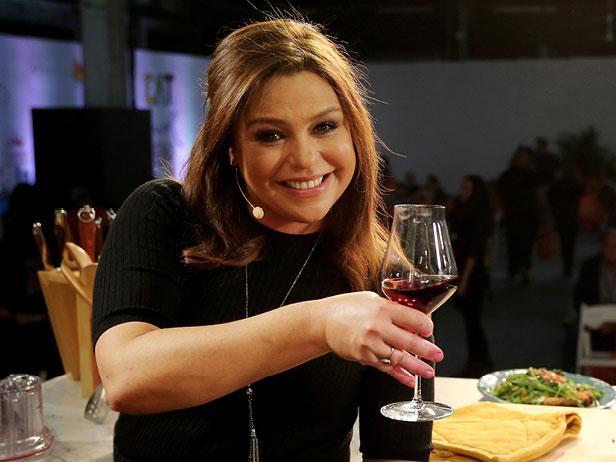 Ticket sales for the New York City Wine & Food Festival are now open. Browse all the events, and purchase tickets for all your favorites online. ...