It's off to Coney Island on Monday's upcoming episode of Rachael vs. Guy: Celebrity Cook-Off, which has the celebrities cooking on the boardwalk in two challenges. First, a french fry-off will determine who gains an advantage in the second challenge, which involves iconic New York hot dog carts. In a sneak peek photo from the episode, mentor Rachael stops by to help Florence cook up some fries. The two share a moment that has them completely cracking up.
Who do you think cracked up whom? And what could they be laughing at? Does Florence have a funny tactic that she's willing to employ in order to win the advantage? It sure looks like they're having fun times at the fryer. Maybe it's an inside joke?
Before you tune in this Monday at 9|8c, we're challenging you, Rachael vs. Guy fans, to write your best captions (tastefully appropriate, please) for this moment in the comments below.
Click the play button on the video below to get a sneak peek of Episode 5.
More posts from Joseph Erdos.
Similar Posts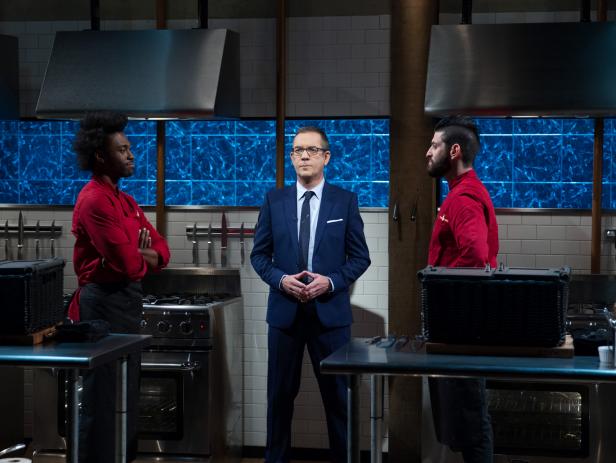 After cooking through three rounds of mystery baskets, a single web star rose to the top in the first part of the Chopped Star Power tournament. Find ...