"Let nobody ever say that I am not a risk taker," Simon proclaimed on
Alton's After-Show
following this week's brand-new episode of
Cutthroat Kitchen
. He and Alton were catching up after the latest rounds of sabotage had unfolded, and they reflected on Simon's no-holds-barred maneuver of testing the viscosity of Chef Billy New England clam chowder in Round 2.
During what Alton deemed "one of the finest moments," Simon picked up Chef Billy's bowl of soup and held it upside down directly on top of his head. "Chef, there's thick," Simon told the rival of his soup during tasting, "and there's you-can-hold-it-over-your-head-without-danger-of-it-splashing-on-my-bald-bonce thick." According to Alton, Chef Billy "had some starch manipulation issues," which ultimate turned his chowder into a nearly solid soup. "It was just kind of wobbling there rather threateningly for a while," Simon explained.
Click the play button on the video above to hear more from Simon and Alton, and find out more about this week's evilicious challenges.
Tune in every Sunday at 10|9c for an all-new episode of Cutthroat Kitchen.
More posts from Maria Russo.
Similar Posts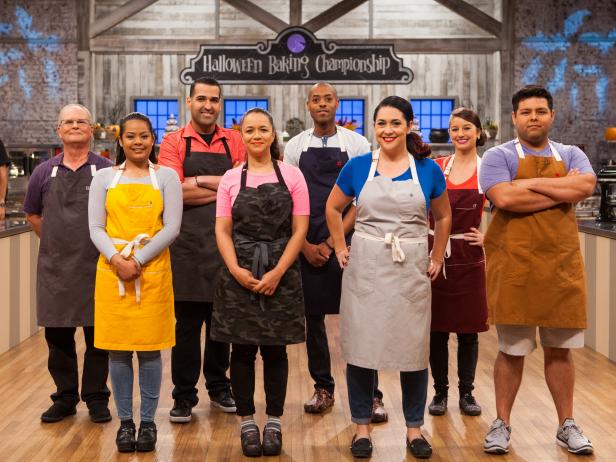 Get the details on the all-new season of Halloween Baking Championship, premiering on Sunday, Sept. 25 at 9|8c....