Surviving a round of
Cutthroat Kitchen
is no small feat, and for most chefs, each of the 30 minutes on the clock is precious. On this week's all-new episode, however, one competitor learned what it's like to attempt a round in half that time — in only 15 quick minutes.
In what judge Jet Tila deemed "the worst sabotage I think I've heard of," Alton announced halfway through Round 2's huevos rancheros challenge that the mid-round sabotage was to begin the entire challenge over again, from scratch. Chef David was gifted this task, and he was ultimately forced to not just start over in cooking, but to also grocery shop and prep his ingredients for a second time. "It totally makes sense why his dish didn't come together," Jet noted to Alton during the host's After-Show. "You can't hit the reset button," Alton added.
While Chef David was no match for this sabotage and faced elimination because of it, Jet said to Alton, "I think Alton Brown or Jet Tila could have pulled that one off in 15 minutes." His thoughts on how to succeed? "Build it on the skillet," he said, explaining that nearly every element could have been made in fry pans.
Click the play button on the video above to hear more from Jet and Alton, and find out more about tonight's Cutthroat competition.
Tune in to an all-new episode of Cutthroat Kitchen on Sunday at 10|9c.
More posts from Maria Russo.
Similar Posts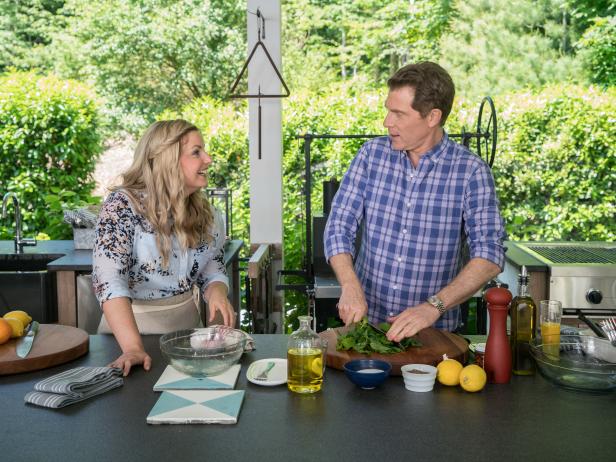 Get the latest details on the all-new series, The Bobby and Damaris Show....