Remember when grilled cheese meant nothing more than bread, cheese and butter? It turns out that's all just a starting point for this cheesy hand held favorite. Before taking out the panini press or heating up a skillet, help your grilled cheeses grow up by stacking them high with all kinds of fun add-ins. With just a little creativity, grilled cheese can mature into a cheesy meal worthy of lunch or dinner. And, when it comes to comfort food, few things in this world can compare.
1. Perfected — For the Barefoot Contessa, the Ultimate Grilled Cheese means layering thick slices of smoky bacon, multiple types of cheese and even a swipe of Dijon on sourdough.
2. Wide Open — Assembled on a crusty halved baguette, this Open-Faced Tomato Grilled Cheese by Food Network Magazine is so good it doesn't even need that top layer of bread.
3. Smoky Spin — Pack all of the flavors of chile relleno, a Mexican favorite, into Roasted Poblano and Mushroom Grilled Cheese. With a noted smokiness for chipotle peppers, this sandwich has all the vibes of the traditional dish.
4. Meaty — Inspired by a French country picnic, Garlicky Ham and Swiss incorporates slices of cornichons for a measure of crunchy acidity.
5. Italian — Soppressata and Provolone Grilled Cheese is both curative and cured, with salty cured meat in each bite. Counter it with a sweet fig jam served on the side.
6. Somewhat Sweet — Thinly sliced dates bring a complex sweetness to Food Network Magazine's Grilled Cheese with Dates and Prosciutto.
7. Extra Gooey — Some cheeses melt better than others. By the looks of Ham-Taleggio Grilled Cheese by Food Network Magazine, soft and intense Taleggio melts like a champ.
8. Ultra Elegant — Bearing figs, Brie cheese and a few luxurious drizzles of truffle oil, Sandra Lee's Double-Decker Truffled Grilled Cheese for Food Network Magazine is perhaps the furthest from the grilled cheese of your youth. Who's complaining?
9. Totally Transformed — We're used to dipping our grilled cheeses into tomato soup, but Ina Garten's Easy Tomato Soup with Grilled Cheese Croutons thankfully does all the dipping for you.
10. Waffled — Lacking on the panini press? Surprise your family and friends with a Waffled Tomato-Grilled Cheese, which gets your sandwich to that same toasted, golden hue as the breakfast classic.
Any rendition you choose still pairs flawlessly with a steaming bowl of Tomato Soup.
Get more comforting grilled cheese recipes from friends and family:
Jeanette's Healthy Living: Lighted Up Croque Monsieur Grilled Cheese
Blue Apron Blog: The Tastiest Grilled Cheese Fillings
Weelicious: Grilled Cheese and Pickle Panini
Devour: Kelsey's Decadent Grilled Cheese
Elephants and the Coconut Trees: Inside Out Grilled Strawberry and Cheese Sandwiches
Daily*Dishin: Grilled Pimento Cheese with Instant Pickles
Napa Farmhouse 1885: Pork Stew in Port Wine Sauce with Grilled Cheese Croutons
Red or Green: Grilled Cheese Sandwiches with Three Pepper Cheese, Grilled Onions and Pickled Jalapenos
Dishing With Divya: Egg and Mushroom Cheese Sandwich
Domesticate Me: Barbecue Chicken Grilled Cheese
Taste With The Eyes: Bulgogi Panino with Kimchi, Cheddar and Ssamjang Mayo
Virtually Homemade: Creamy Roasted Tomato and Basil Grilled Cheese with Bacon
The Sensitive Epicure: Grilled Cheddar Cheese Sandwich with Apple, Walnuts and Thyme (Gluten-Free)
More posts from Allison Milam.
Similar Posts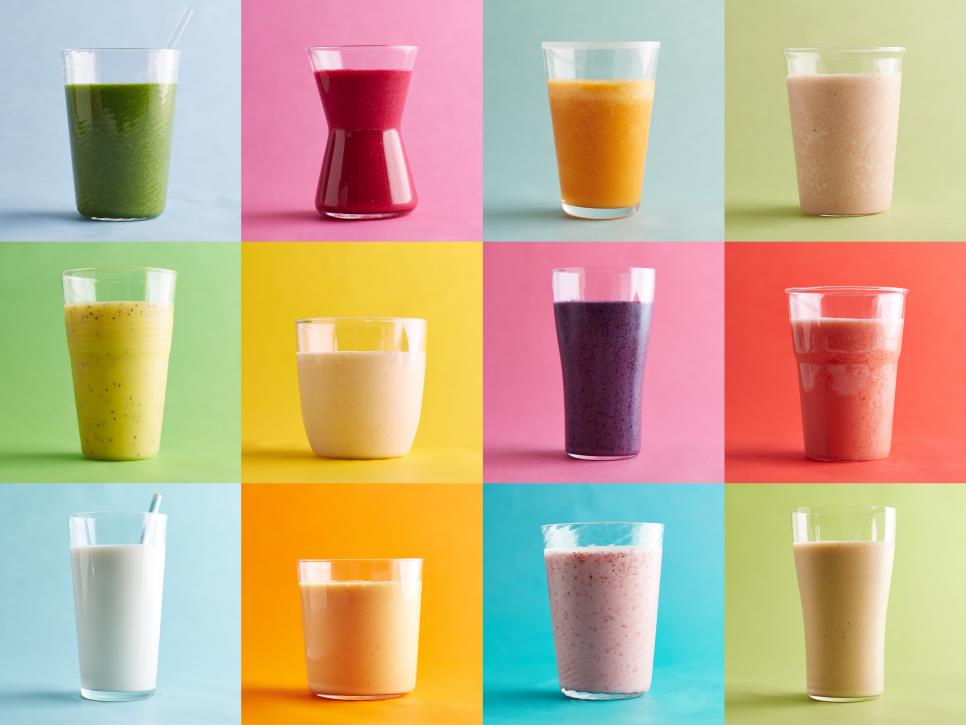 The possibilities are endless – think beyond fruit and throw in greens, oats, nuts, avocado – so you'll never get stuck in a rut. ...