I'm going to say something that may sound like bragging, but stick with me: my kids eat Brussels sprouts. Here's the story: there are three of them — ages 4, 2 and 1 — and each one eats these mini cabbages with a different level of, shall we say, enthusiasm. So with all those juicy cranberries around the house typically destined for muffins, I threw a handful into our last pan of oven-roasted sprouts and the good got even better. And those resigned to trying a couple of polite bites got even happier. Get the recipe for Brussels Sprouts with Cranberries at Foodlets.com.
More posts from Foodlets.
Similar Posts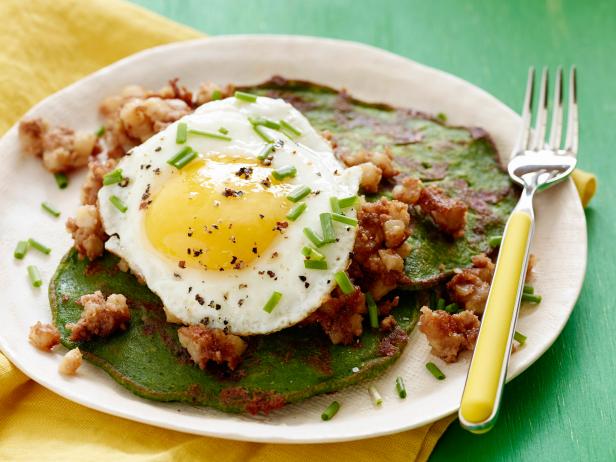 From a vibrant-green pancake breakfast to hearty dinners with the requisite corned beef, we've got green-colored dishes to keep you feeling festive ...