Whether you're hosting a rowdy football-watching crowd or headed to a game day party, a snack mix is a great make-ahead option for guests. These inspired mixes can be stored in a container for up to three days, so you can focus on television come Sunday.
1. New York Deli Snack Mix (pictured above)
This concoction is inspired by the classic flavors of pastrami on rye with mustard. Crisp corn cereal, kettle cooked potato chips and lightly crushed rye melba toast serve as the crunchy base for a buttery mustard and brown sugar sauce. Bake the mixture until it's dry before adding French-fried onions and bite-sized pieces of beef jerky.
 2. Chinese Take-Out Snack Mix
Crisp rice cereal is tossed with dried snap peas, crunchy chow mein noodles, roasted and salted almonds and sesame sticks before being tossed with a five-spice sauce. Bake the mix until it's toasted and almost completely dry then stir in wasabi peas.
3. Strawberry-Pretzel Snack Mix
If you're craving a sweet addition to your game day spread this slightly sweet and salty snack mix is a colorful addition to the coffee table display. Toss graham-flavored cereal and pretzel sticks with butter, brown sugar, vanilla and cinnamon. Once the mixture is toasted and then cooled, toss in yogurt yogurt-covered pretzel pieces and freeze-dried strawberries.
More Ideas for the Big Game:
More posts from Cameron Curtis.
Similar Posts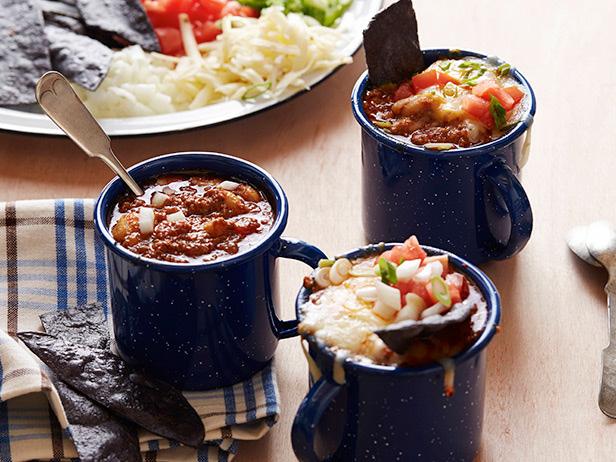 When March Madness means you can't pull yourself away from the screen, these dishes easily travel to the couch with you....