Even with boatloads of nachos, nonstop chicken wings and all the guacamole you can sink your chips into, there's one game-day dish that a football fan — or commercial aficionado — can't live without. It's a little sandwich we like to call the slider. Champion of the happy hour menu and bite-size rendering of a national favorite, these wee sandwiches are a mandatory competitor in your big-game spread.
To keep it simple, kick it off with Ina Garten's classic beef sliders. With only the kiss of a grill, these mini burgers don't need a fancy sauce — just that obligatory squeeze of ketchup. If sauce is what you're after, Bobby Flay's Sliders with Chipotle Mayonnaise are finished with a semi-homemade swipe of smokiness.
How can the Neelys' Triple Pork Sliders (pictured above) pack in three types of pork, you ask? Each little sandwich features ground pork, fresh Mexican chorizo and crisp, smoky bacon. Now that's a combo worthy of a championship.
You can bring a barbecue favorite to your sliders too. Anne Burrell's Pulled Pork Sliders are so smoky and succulent, they'll distract even the biggest of football fans.
The iconic meatball sub may have already achieved superstar status, but Ree's Mini Meatball Sliders prove that good things do come in small packages. Use store-bought sauce and pregrated mozzarella so you can stay glued to the game.
For a Super Bowl party on a budget, look no further than Melissa d'Arabian's Beef and Black Bean Sliders. Stretching ground beef by mixing in beans is the easiest way to affordably feed a crowd — even if we're talking little sliders.
We're jealous of whomever gets to spend the big game with the Sandwich King. Jeff Mauro's fleet of super sliders goes beyond the classic lettuce-tomato-onion equation. Start by nixing traditional hot wings and bring their red-hot vibe to Buffalo Chicken Sliders instead. Or sink your teeth into Jeff's Fried Mortadella and Salami Sliders. Frying up the thin, salty meats adds a delicate crispness that jives perfectly with crunchy dill pickle chips.
Unite two much-loved sandwiches in Jeff's Reuben Meatball Sliders. Just like corned beef, juicy meatballs are a vision when paired with creamy Thousand Island dressing and sauerkraut. There's a way to bring some undercover elegance to fun, bite-size sandwiches too. With buttery crab meat, crispy bacon and all the fixins, Jeff's Crab Cake Sliders with Blood Orange Aioli fit into your big-game spread with their big flavor.
With these slider recipes under your belt, it's game on.
Get more slider recipes from friends and family:
Jeanette's Healthy Living: Gluten-Free Maryland Crab Cake Sliders
The Heritage Cook: Italian Sliders with Fried Polenta and Marinara Sauce
Feed Me Phoebe: Thai Chicken Sliders with Sriracha Mayo
Elephants and the Coconut Trees: Shredded Beef Sliders
Haute Apple Pie: Easy Pan Cheeseburger Sliders
Devour: Pick Your Slider Stuffing for Super Bowl
Dishin & Dishes: Philly Cheesesteak Sliders
Blue Apron Blog: 5 Tricks to a Great Slider
Weelicious: Mexican Chicken Sliders
Taste With The Eyes: Classic Chicago-Style Polish Sausage Sliders
Virtually Homemade: Meatball Sliders
Napa Farmhouse 1885: Buffalo Sliders with Bacon & Cheddar
Red or Green: Buffalo Chicken Sliders with Bacon & Celery
The Sensitive Epicure: Arepas — The Ultimate Gluten-Free Slider with South American Flair
Domesticate Me: Cheesy Buffalo Chicken Meatball Sliders
Daily*Dishin: Italian Roast Beef-Smoked Almond Creamy Cheesy Sliders
Food for 7 Stages of Life: Vegetarian Mushroom Sliders with Habanero Greek yogurt Dressing
FN Dish: Super Sliders
More posts from Allison Milam.
Similar Posts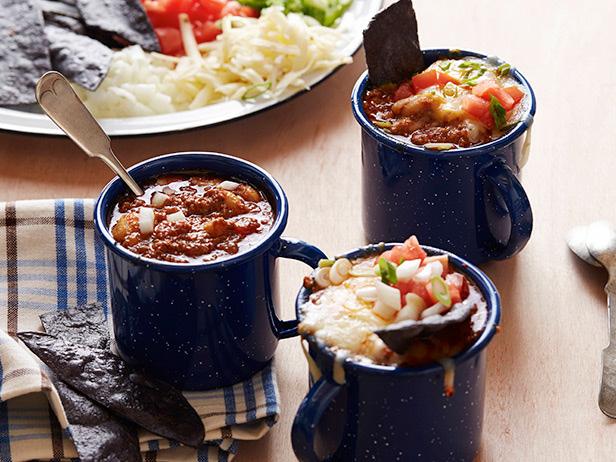 When March Madness means you can't pull yourself away from the screen, these dishes easily travel to the couch with you....