On Monday's upcoming episode of Rachael vs. Guy: Celebrity Cook-Off, the celebrities cook a game-day feast in a sports arena with judges Josh Elliott from ABC's Good Morning America and Alex Guarnaschelli from Chopped. Josh and Alex will be determining who the two MVPs will be — and for the first time, that means immunity from possible elimination in a second round of cooking. In a sneak peek photo from the episode, both Josh and Alex are watching the celebrity contestants live and on CCTV, but something that one of the celebrities does has both of them making faces.
What do you think Alex had to say? Is she comparing the competition to judging on Chopped? Did one of the contestants commit a culinary sin? And what's with Josh's smirk? Does he agree or disagree with Alex's comments?
Before you tune in this Monday at 9|8c, we're challenging you, Rachael vs. Guy fans, to write your best captions (tastefully appropriate, please) for this moment in the comments below.
Click the play button on the video below to get a sneak peek of Episode 4.

More posts from Joseph Erdos.
Similar Posts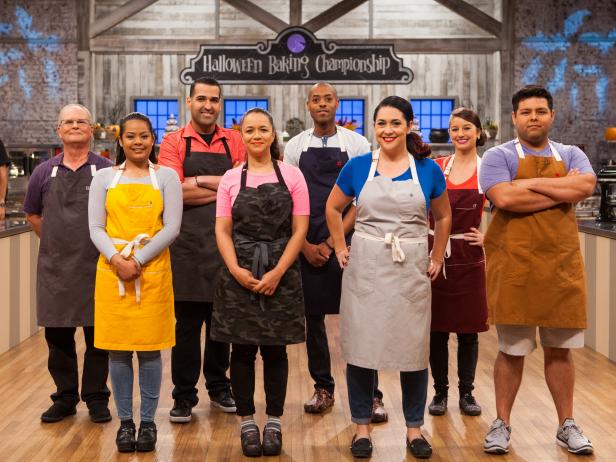 Get the details on the all-new season of Halloween Baking Championship, premiering on Sunday, Sept. 25 at 9|8c....