From a filthy interior to seemingly indifferent management, the problems at Spunky Monkey Bar and Grill in Auburn, Wash., were many, and it was up to Robert Irvine and his Restaurant: Impossible team to decipher and ultimately fix them one by one if the business was to have any chance at future success. Over the course of two days and with a budget of only $10,000, Robert overhauled the interior of the eatery, redesigned the menu and worked with owner Donel Brinkman to implement positive changes that ultimately allowed her to reopen Spunky Monkey to a packed crowd. Read on below for an exclusive interview with Donel and find out how her business is faring a few months later.
"Customers are thrilled with the design (as are we)," Donel says of the diners' reactions to Spunky Monkey's transformation, "and we are receiving great commentary on the transition."
Since Robert left, Donel says that her own role at the restaurant now includes everything from buying and communications to general management of employees. "I tie in daily with staff, the kitchen, marketing and social media, and am an integral part of all purchasing, inventory management and marketing efforts," she explains. "I also am present for a large bulk of evenings, and sometimes overnight in an effort to assure the cleanliness, organization, inventory management and overall function of the business."
Employees are no longer focusing as heavily on servicing what Donel deems their "'sections'" but rather have started to approach the restaurant as a whole. "We also work to assist in a team atmosphere, and run food collaboratively when needed, or assist on supporting customer needs (refills, etc.) for the entire floor." She says the "staff has been intensely trained over the last month to act, engage and think bigger picture, always putting the customer and success of the restaurant as a first priority."
According to Donel, Shannon "is assisting with management operations as needed, and acts in the best interest of the restaurant's success," adding that she "is not going home during her shifts, as the restaurant is staffed to operate at all times." In terms of her relationship with Shannon, Donel explains, "Working together on management, training of staff, gathering feedback from customers and strong marketing has given us an opportunity to revisit our love for each other and the restaurant."
Looking ahead to the future of Spunky Monkey, Donel says, "We hope to take Chef Irvine's lead in redefining what is offered to the local market — adapting where necessary — to regain success and stability as a business while maintaining a commitment to our community."
More from Restaurant Revisited:
Heather's Country Kitchen (January 1)
Goombazz Big City Eatzz (December 18)
LBI Pancake House (December 8)
Ship Bottom Volunteer Fire Company (December 8)
Mike La Susa's Italian Restaurant (December 4)
Seven (November 27)
Georgia Boy Cafe (November 20)
Coach Lamp Restaurant & Pub (November 13)
The Windsor 75 (November 6)
Ducky's Family Restaurant (October 30)
Mama Campisi's Restaurant (October 23)
Aponte's Pizzeria (August 25)
Benner Street (July 28)
Hurley's American Grille (July 21)
Kalico Kitchen (July 14)
Angelo's (June 23)
Pier West Restaurant (June 16)
Pinehurst Country Lodge (June 9)
Bryan's Smokehouse (May 26)
Wagon Wheel Family Restaurant (May 19)
Mom & Dad's Italian Restaurant (May 12)
Smitty's Restaurant (April 28)
Old World Italian Restaurant (April 21)
Joe Willy's Seafood House (April 14)
Sweet Tea's Restaurant & Catering (March 24)
Soup to Nuts Diner (March 17)
Caseyville Cafe (March 13)
Maniaci's Italian Restaurant (March 10)
Dinner Bell Restaurant (February 27)
Nanny Goat's Cafe & Feed Bin (February 20)
More posts from Maria Russo.
Similar Posts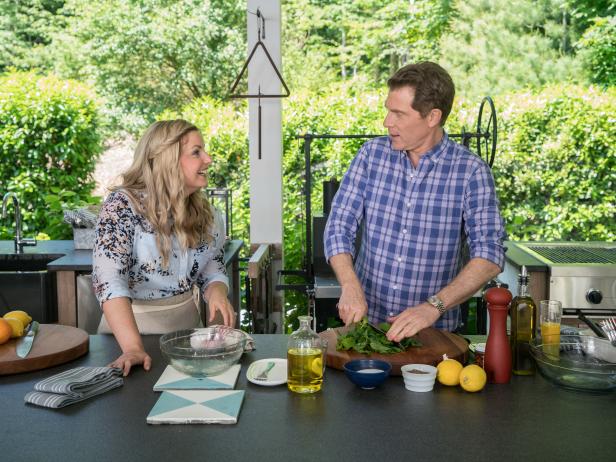 Get the latest details on the all-new series, The Bobby and Damaris Show....