When Robert Irvine arrived in Murphys, Calif., to rescue Hillbillies Restaurant, he was forced to contend with not only a dingy dining space overrun with tchotchkes, but with struggling owner Jami Saul as well. Unconfident and unable to assert herself to her staff, she would often be talked down to by her employees, so it was up to Robert to teach her how to voice her opinion and stand up for herself. He and his Restaurant: Impossible team had just two days to work and a budget of only $10,000, but in true Irvine fashion, he delivered, reopening Hillbillies to a crowded house of eager customers. Read on below for the first exclusive interview with Jami to find out how her business is doing today.
"I do love the simplicity and clean feeling the new design brings to the restaurant," Jami says of the transformed Hillbillies. "My favorite is the front entrance and the back wall of pallets. I think Lynn nailed the design for me."
In terms of diners' reactions to the updated menu, Jami explains that customers are gravitating toward a mix of the old and the new offerings. "The favorite and best-seller on our menu is still our regular frog's legs, chicken fried steak, biscuits and gravy omelet, and our newest addition, the Hong Kong that Chef Robert created for us," she says. "It's by far the best sandwich customers say they have ever had." According to Jami, Steve has taken over management of the kitchen and "loves making the new menu creations," she says. "When we get customer feedback on how much they love all the new flavors, it makes him and me happy. It makes us feel like we are doing a good job." She admits that "Chef Robert was right when he said fresh [food] is better."
Jami says that her leadership skills have improved since the show filmed, and she notes: "I have definitely gained more respect from the staff. When I tell someone to do something, they do it! I don't have waitresses yelling or cursing at me anymore. I believe they do understand that this is my restaurant and it's my way or the highway." She adds that she and Jessikah have made especially great strides in communicating with others. "She has learned how to be an employee, and I have learned how to be a boss."
Since Robert left, Jami says, "I have not borrowed a dime from my mom and I have taken steps to set up payment plans to get me out of the rest of my [debt]."
Looking back on her Restaurant: Impossible experience, Jami admits: "There is not one word that Chef Robert said to us all that I can honestly say did not register. Chef Robert instilled the confidence in me that I really should have had the whole time." She says to others considering launching a restaurant: "Stay true to yourself, be firm and stay on top of your finances. Educate yourself."
More from Restaurant Revisited:
Spunky Monkey Bar and Grill (January 15)
Heather's Country Kitchen (January 1)
Goombazz Big City Eatzz (December 18)
LBI Pancake House (December 8)
Ship Bottom Volunteer Fire Company (December 8)
Mike La Susa's Italian Restaurant (December 4)
Seven (November 27)
Georgia Boy Cafe (November 20)
Coach Lamp Restaurant & Pub (November 13)
The Windsor 75 (November 6)
Ducky's Family Restaurant (October 30)
Mama Campisi's Restaurant (October 23)
Aponte's Pizzeria (August 25)
Benner Street (July 28)
Hurley's American Grille (July 21)
Kalico Kitchen (July 14)
Angelo's (June 23)
Pier West Restaurant (June 16)
Pinehurst Country Lodge (June 9)
Bryan's Smokehouse (May 26)
Wagon Wheel Family Restaurant (May 19)
Mom & Dad's Italian Restaurant (May 12)
Smitty's Restaurant (April 28)
Old World Italian Restaurant (April 21)
Joe Willy's Seafood House (April 14)
Sweet Tea's Restaurant & Catering (March 24)
Soup to Nuts Diner (March 17)
Caseyville Cafe (March 13)
Maniaci's Italian Restaurant (March 10)
Dinner Bell Restaurant (February 27)
Nanny Goat's Cafe & Feed Bin (February 20)
More posts from Maria Russo.
Similar Posts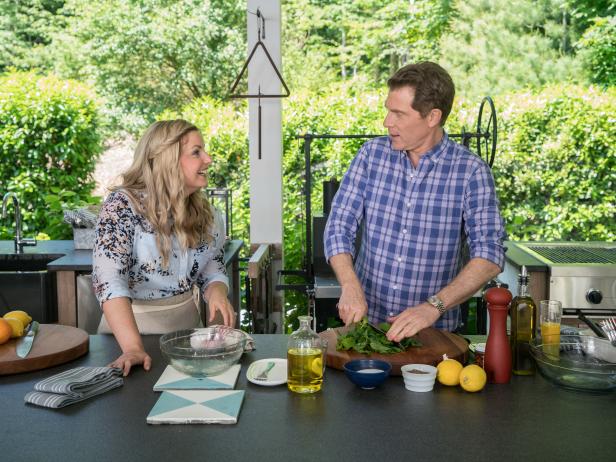 Get the latest details on the all-new series, The Bobby and Damaris Show....