While the inferior food and uninspired decor were in desperate need of Robert Irvine's attention when he arrived at Heather's Country Kitchen in Plains, Mont., owner Heather Worrall's lack of leadership was of far more concern to Robert, given how little Heather seemed to know about running her business. With just two days to work and a budget of just $10,000, it was up to Robert and his Restaurant: Impossible team to overhaul all aspects of Heather's Country Kitchen and to give Heather the tools she needed to manage her business alongside her family so they could ultimately reopen Heather's as a welcoming business with a confident leader at the helm. Read on below to hear from Heather and find out how her restaurant is doing today.
"Business was really steady" immediately after filming, according to Heather, who says that the updated design "makes you smile when you walk in the door." She adds, "People just love the new flooring. Everyone wants to know where it was purchased so they can put it in their homes."
As far as the food at her restaurant goes, Heather explains that she's consistently sampling what's being made in the kitchen. "I taste test all our products, such as our homemade mashers and our fresh [french] fries," she says, noting that the eatery is serving many from-scratch offerings. "All the cooks are still seasoning things …. I am cooking some of our items. No more frozen mac and cheese. I now make my Nana's homemade mac and cheese and our customers really seem to enjoy it. I also am making my own meatloaf and it seems to be a hit. And no more frozen fried chicken….I am making good ol' Southern fried chicken."
Jackie isn't an employee at Heather's anymore, according to Heather, who says, "It was just too difficult to be [Jackie's] mom and her boss all at the same time." She adds that Courtney, Beth and Amber have adjusted well to the changes and that she and Courtney "have learned to discuss issues instead of yelling and screaming at each other." Although Beth and Amber initially struggled with the updates, they've settled into their new reality, Heather says. "They weren't liking some of my new guidelines at first, but they realized if they wanted a job, that they needed to follow them."
Catch up on Restaurant: Impossible's top-five video mashups with a look at the dirtiest restaurants, worst staff moments and most-emotional reveals ever featured on the show.
More from Restaurant Revisited:
Goombazz Big City Eatzz (December 18)
LBI Pancake House (December 8)
Ship Bottom Volunteer Fire Company (December 8)
Mike La Susa's Italian Restaurant (December 4)
Seven (November 27)
Georgia Boy Cafe (November 20)
Coach Lamp Restaurant & Pub (November 13)
The Windsor 75 (November 6)
Ducky's Family Restaurant (October 30)
Mama Campisi's Restaurant (October 23)
Aponte's Pizzeria (August 25)
Benner Street (July 28)
Hurley's American Grille (July 21)
Kalico Kitchen (July 14)
Angelo's (June 23)
Pier West Restaurant (June 16)
Pinehurst Country Lodge (June 9)
Bryan's Smokehouse (May 26)
Wagon Wheel Family Restaurant (May 19)
Mom & Dad's Italian Restaurant (May 12)
Smitty's Restaurant (April 28)
Old World Italian Restaurant (April 21)
Joe Willy's Seafood House (April 14)
Sweet Tea's Restaurant & Catering (March 24)
Soup to Nuts Diner (March 17)
Caseyville Cafe (March 13)
Maniaci's Italian Restaurant (March 10)
Dinner Bell Restaurant (February 27)
Nanny Goat's Cafe & Feed Bin (February 20)
Sapori D'Italia (January 23)
Windseeker Restaurant (January 16)
Whiskey Creek Steakhouse (January 2)
More posts from Maria Russo.
Similar Posts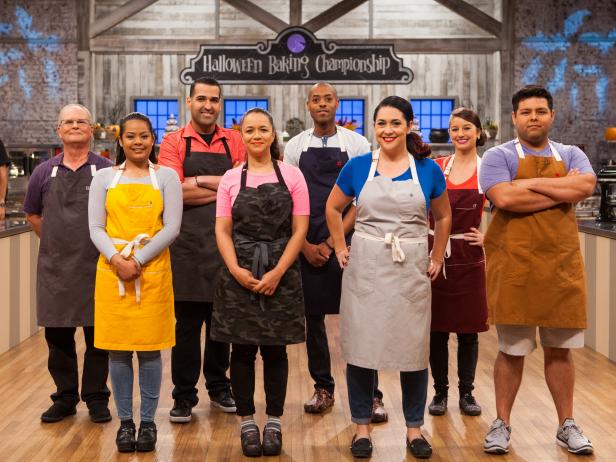 Get the details on the all-new season of Halloween Baking Championship, premiering on Sunday, Sept. 25 at 9|8c....