Whether you're a lifelong vegetarian, curious about meat-free cooking or even an unabashed meat lover, the Meatless Monday movement can be for you and your family. The idea is to enjoy meatless dishes one day per week — Monday or any other — not only for your own overall health but for that of the Earth as well. Here on FN Dish, we celebrate Meatless Monday each week by sharing vegetarian recipes for every meal that are seasonal, deliciously simple, family-friendly and cost-effective. This year, regardless of whether you've made a resolution to eat healthier or not, commit to trying one of these dishes plus other vegetarian favorites from Food Network every week; you'll be dabbling in new flavors and ingredients while enjoying tried-and-true comfort foods — all in an effort to put out better-for-you meals.
The first Meatless Monday pick of 2014, Food Network Magazine's Vegetarian Pot Pie (pictured above), is a fuss-free dinner ready to eat in only 40 minutes. Every bit as hearty as the classic chicken-laced variety, this meat-free casserole gets its heft from extra-firm tofu, which becomes full of flavor when simmered in a creamy sauce of carrots, onions and mushrooms. This easy-to-make supper conveniently requires only one pan (be sure it's ovenproof, as it needs to move from stove to oven) and comes together quickly thanks to a topping of toasted, buttered bread rather than pastry dough from scratch.
Get the Recipe: Vegetarian Pot Pie from Food Network Magazine
Meatless Monday, an international movement, encourages people everywhere to cut meat one day a week for personal and planetary health. Browse more Meatless Monday recipes.
More posts from Maria Russo.
Similar Posts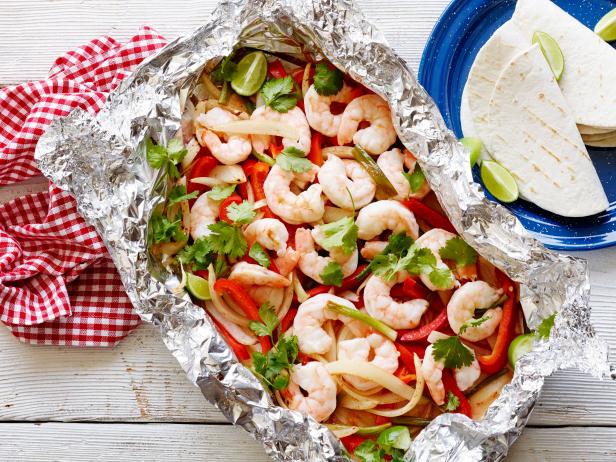 If you're looking to take advantage of the longer, sun-filled days of summer, try taking your weeknight dinners outdoors to the grill. Add foil pack...