Spend more time in front of the game and less time in the kitchen by making this seven-layer dip the day before the event. It's a hearty option to serve with chips and is also vegetarian-friendly. See the step-by-step photo how-to below to ensure that each scoop will score big with your guests.

Place the artichokes in a piece of cheesecloth or in a strainer and squeeze dry, then chop. They'll be your first layer.

Shred the cucumber on a box grater, toss with a large pinch of salt and let drain in a strainer for 10 minutes. Squeeze out any remaining liquid. Mix the drained cucumber with yogurt, olive oil, garlic and mint in a medium bowl. Spread atop the artichokes.

Drain jarred roasted red bell peppers, chop them up and layer on top of the yogurt-mixture.

Add crushed pita chips.

Spread 2 cups prepared hummus on top.

Sprinkle on a layer of crumbled feta.

Finish with an aromatic mixture of parsley, olives, lemon zest and scallions. Cover and refrigerate until chilled, at least 1 hour and up to overnight (if refrigerating overnight, top with the olive-herb layer right before eating). Serve with pita chips.
More posts from Cameron Curtis.
Similar Posts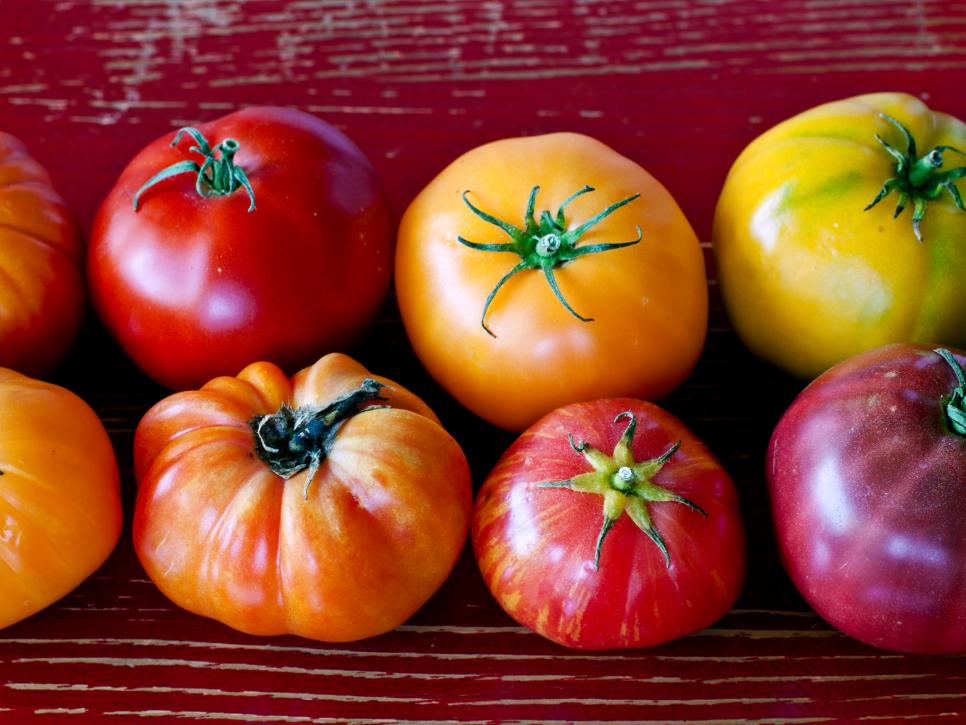 Maximize these 4 types of tomatoes while they're at the height of their season....