As a Southerner, I've had some form of slow-cooked greens served alongside a serving of Hoppin' John on New Year's Day nearly every year of my entire life. Hoppin' John, a dish made of peas and rice, is supposed to bring luck — although no one's quite sure why — and the greens are supposed to bring money. The resulting meal is a plate of hearty goodness, which, lucky and money-conjuring or not, is the perfect way to start a new year.
There's no reason to limit greens to just one day! Winter greens such as collard, mustard, turnip, kale and chard are all good, good for you, and a most-welcome departure from sometimes-dreary starchy winter roots and tubers.
Old-school Southern cooking often seasons greens with a variant of pig fat and cooks the life out of them. Don't get me wrong; that version can be delicious, especially if that's what you grew up eating. Winter greens are members of the Brassica family and are noted for their pleasant bitterness and slight peppery flavor. They can stand up to long cooking and they need full, bold tastes to meet their match. However, the truth is that Southern food is a living, growing cuisine, and not all Southern food is — or has to be — unhealthy. One recent adaptation that is true and authentic to Southern cooking is to use smoked turkey meat instead of pork. Smoked turkey provides that earthy, smoky flavor without as much saturated fat as bacon, fatback, ham hock or hog jowl. (Vegetarian and non-traditional alternative seasonings include dried chipotle peppers and smoked paprika.)
When the smoked meat is combined with broth or water and simmered with the greens, it creates a magical amalgamation, an umami-rich broth called potlikker. Potlikker is made for cornbread, especially cornbread made from stone-ground whole-grain corn and creamy, rich buttermilk. Believe me, there's nothing on this earth like a wedge of cornbread dipped in that potent, green broth. It's nothing but down-home comfort.
Better practices don't start in one day; success needs repetition. Get your year off to the right start with this recipe for Collard Greens with Smoked Turkey and Whole Grain Cornbread.
Bon Appétit, Y'all!
Georgia-born, French-trained Chef Virginia Willis has cooked lapin Normandie with Julia Child in France, prepared lunch for President Clinton and harvested capers in the shadow of a smoldering volcano in Sicily, but it all started in her grandmother's country kitchen. A Southern food authority, she is the author of Bon Appétit, Y'all and Basic to Brilliant, Y'all, among others. Follow her continuing exploits at VirginiaWillis.com.
More posts from Virginia Willis.
Similar Posts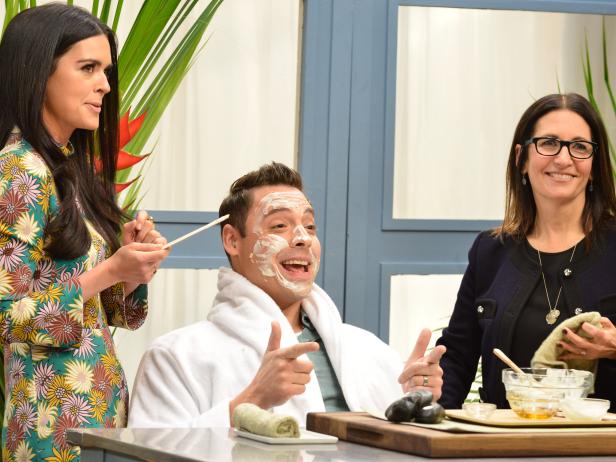 You don't have to travel somewhere exotic to make the most of your time off....