In the early morning hours, there's nothing better than cracking an egg into a sizzling hot pan. Unless, that is, breakfast is fixed before you even throw off the covers. Whether you're looking for a prework meal that beats cereal or a lazy Sunday-morning brunch, these make-ahead breakfast recipes are comforting, easy and perfect for any kind of frosty morning. All you need is some foresight — and maybe a good casserole dish.
Even at the start of the day, some like it sweet. And since French toast generally gets better the longer it soaks, it works as the perfect make-ahead casserole. Do more than add maple syrup with creations like Blueberry French Toast Casserole with Whipped Cream and Strawberries, a decadent recipe best made with day-old challah bread. Or look to a Coconut-Almond French Toast Casserole that's crunchy on the top but creamy and fluffy on the inside.
With raisins, brown sugar and a hint of rosemary, Alton's Overnight Monkey Bread melds together for hours on end. Just stick it in the oven when the alarm goes off for a rich morning meal.
Loaded with flavor-packed ingredients like goat cheese, basil and sun-dried tomatoes, Giada's Italian Sausage and Egg Bake will comfort you to your core without putting you back to sleep. Jamie Deen's Breakfast Bake (pictured above) opts for hot Italian turkey sausage instead, and leftovers can be reheated for a stellar future breakfast.
Your favorite breakfast side just became the prime make-ahead dish. This vegetarian Hash-Brown Potato Casserole comes with tender potatoes, all bound by creamy cheesy.
Need a no-fuss brunch dish fit for a crowd? Make this loaded Ham and Cheese Breakfast Casserole before anyone arrives so you can spend more time with your guests later — and less time cracking eggs in the kitchen.
And for an early morning kick, FN Dish gives you an eggy Spicy Strata. A member of the same family as both quiche and frittata, this breakfast casserole comes stacked with layers — or strata — of pickled jalapenos, Jack cheese and more.
More comforting breakfast recipes from friends and family:
Big Girls, Small Kitchen: Broccoli and Goat Cheese Omelet
Jeanette's Healthy Living: Gluten-Free Triple Chocolate Banana Muffins
Feed Me Phoebe: Amaranth Breakfast Porridge with Blueberry Compote
Weelicious: Crispy Orange Stuffed French Toast Sticks
Devour: Bobby's Breakfast for Dinner Recipes
Napa Farmhouse 1885: Egg Bruschetta with Pesto
Red or Green: Huevos Rancheros
Dishing With Divya: Scrambled Eggs with Spinach and Sweet Toast
Virtually Homemade: Crescent Dough Breakfast Skillet
Taste With The Eyes: Kimchi & Cheddar Omelette
Blue Apron Blog: 7 Breakfast for Dinner Ideas from Around the World
Dishin & Dishes: Shirred Eggs (Baked Eggs)
Elephants and the Coconut Trees: Peasant Omelette
Domesticate Me: "Shakshuka" Egg White Frittata with Turkey Sausage
The Sensitive Epicure: "Egg In The Hole" with Sauteed Spinach
The Heritage Cook: Southwest Breakfast Hash
FN Dish: Wake Up to Breakfast
More posts from Allison Milam.
Similar Posts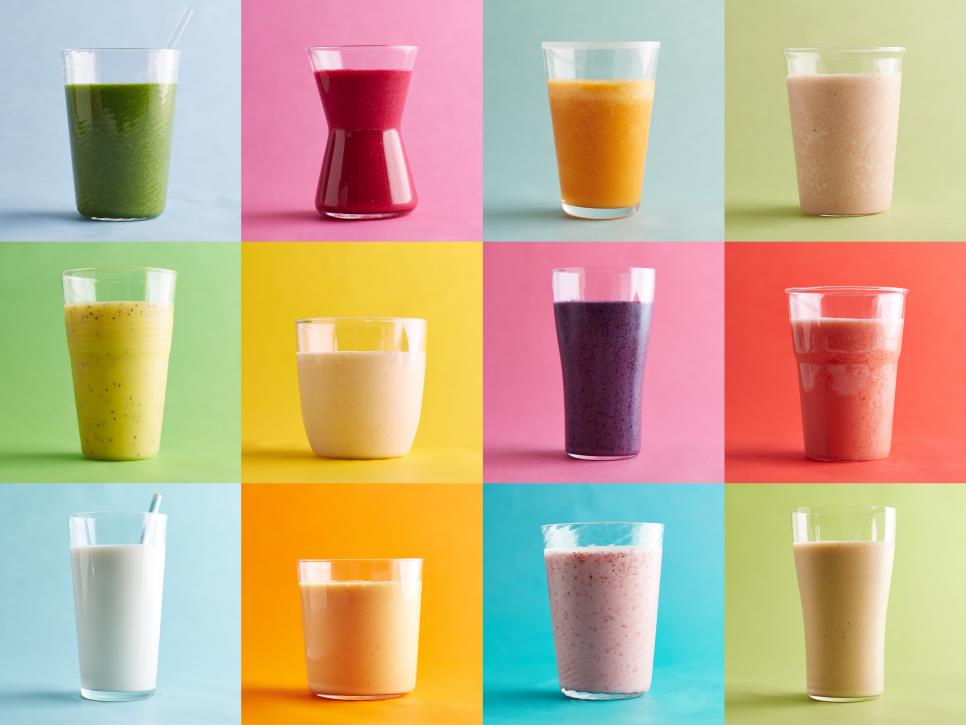 The possibilities are endless – think beyond fruit and throw in greens, oats, nuts, avocado – so you'll never get stuck in a rut. ...