If you overdid it on the holiday spread this year (ham AND prime rib, anyone?) and ended up with a fridge packed full of leftovers, never fear. We've got five ways to turn them into delicious new meals.
1. Ultimate Ham Sandwich
Whether your Christmas centerpiece was honey-baked or cherry-glazed, pile thick slices on crusty bread with lettuce, tomato, dill pickles, cheddar and whole-grain mustard, and you'll have a renewed appreciation for the holiday ham.
2. Leftover Baked Potato Soup
Chances are there was some sort of potato on your holiday table. Use the leftovers in Alton's creamy, comforting soup.
3. Panettone Bread Pudding
Ina transforms Italian panettone into a rich bread pudding that's perfect for post-holiday brunch.
4. Spicy Roast Beef and Capicola Subs
Skip deli roast beef and use slices from your leftover roast for these spicy, saucy sandwiches. If you have leftover ham, too, use that instead of capicola (an Italian ham).
5. Pork and Bean Chili
If you opted for a pork roast on your holiday table, transform it into hearty pork chili to satisfy your holiday guests who stick around all week.
More posts from Sara Levine.
Similar Posts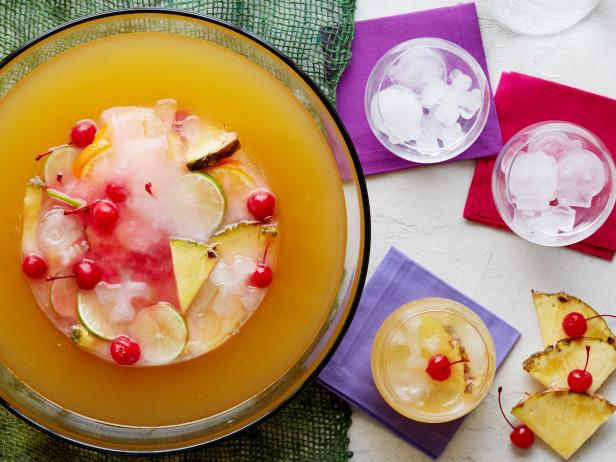 From formal events to backyard barbecues, punch is a party favorite for the ages....