by Susan Vu of Food Network Kitchens
I used to work in a Japanese restaurant and everyone there put shichimi togarashi (a Japanese mix of seven ingredients: two kinds each of chile flakes and sesame seeds, then orange zest, ginger, hemp seeds and seaweed) on everything — even french fries. It's such a good, all-around condiment. My three favorite food components are heat, acid and crunch, and between the chiles, orange and sesame seeds, this seasoning touches upon all three of them. I put it on roast potatoes right when they come out of the oven, I love to toss blistered shishito peppers with it and a squeeze of lime juice, and it's a great finisher for seafood too.
Look for shichimi togarashi at Japanese grocery stores or order it online.
More posts from Food Network Kitchen.
Similar Posts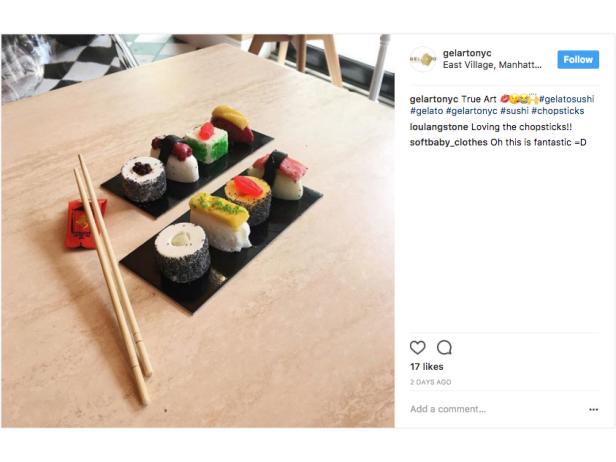 Nothing says summer whimsy like gelato in the shape of pieces of nigiri. ...