It didn't take long for Robert Irvine to realize he was facing two missions at Mike La Susa's Italian Restaurant in Oak Creek, Wis. Not only was he to overhaul the decor and reinvent the menu, but he also had to contend with the family, owners Patrick and Mary, plus their son, Mike. This trio was barely able to communicate with each other when Robert arrived, and it was up to him to attempt to see to the root of their problems while working with his Restaurant: Impossible team to transform the failing eatery into a welcoming, comfortable space. With a budget of only $10,000 and just two days to institute changes, Robert ultimately reopened Mike La Susa's to a crowd of customers. Read on below for an exclusive update on how the restaurant is doing today.
Mike is enjoying the updated menu, although business has struggled a bit since the transformation, as the changes in the list of offerings have been difficult for longtime customers to accept. He's still the main cook, and he is planning to eventually add some of the original dishes back to the menu.
Mike's working with an accountant in the hopes of eventually taking over the financials of the restaurant from Mary and Patrick, who's decreased the amount of time he works at Mike La Susa's. Mike is grateful that this experience allowed him to talk openly with his family.
Check out top-five video mash-ups from Restaurant: Impossible to see the most-unforgettable meltdowns, worst staff moments and dirtiest restaurants.
More from Restaurant Revisited:
Seven (November 27)
Georgia Boy Cafe (November 20)
Coach Lamp Restaurant & Pub (November 13)
The Windsor 75 (November 6)
Ducky's Family Restaurant (October 30)
Mama Campisi's Restaurant (October 23)
Aponte's Pizzeria (August 25)
Benner Street (July 28)
Hurley's American Grille (July 21)
Kalico Kitchen (July 14)
Angelo's (June 23)
Pier West Restaurant (June 16)
Pinehurst Country Lodge (June 9)
Bryan's Smokehouse (May 26)
Wagon Wheel Family Restaurant (May 19)
Mom & Dad's Italian Restaurant (May 12)
Smitty's Restaurant (April 28)
Old World Italian Restaurant (April 21)
Joe Willy's Seafood House (April 14)
Sweet Tea's Restaurant & Catering (March 24)
Soup to Nuts Diner (March 17)
Caseyville Cafe (March 13)
Maniaci's Italian Restaurant (March 10)
Dinner Bell Restaurant (February 27)
Nanny Goat's Cafe & Feed Bin (February 20)
Sapori D'Italia (January 23)
Windseeker Restaurant (January 16)
Whiskey Creek Steakhouse (January 2)
More posts from Maria Russo.
Similar Posts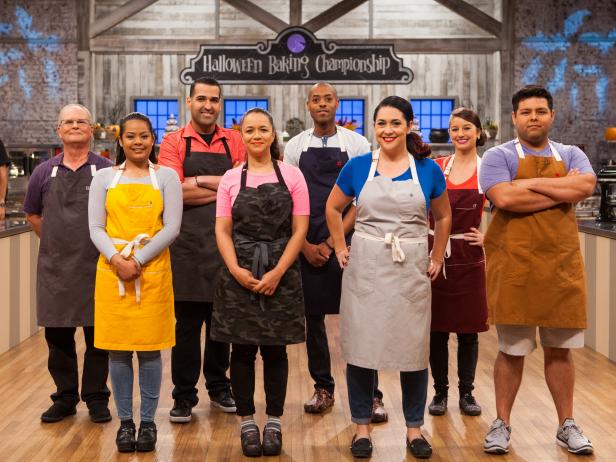 Get the details on the all-new season of Halloween Baking Championship, premiering on Sunday, Sept. 25 at 9|8c....