There's something about the tart taste of cranberries this time of year. The New York Times recently reported on a study confirming that what kids eat during the first three years of life (starting in the womb) sets the stage for what they consider comforting later on. Jogged by memories as adults, these are the flavors they'll crave — for better or worse. Now if that's going to be the case, I'll serve these muffins — full of fresh berries, whole oats, maple syrup and plain yogurt — every year. This is the kind of eating I want these rascals to associate with the holidays — the kind that makes both of us feel good for years to come.
Get the recipe: Low-Sugar Cranberry Oat Muffins
Get More Cranberry Recipes from Food Network:
More posts from Foodlets.
Similar Posts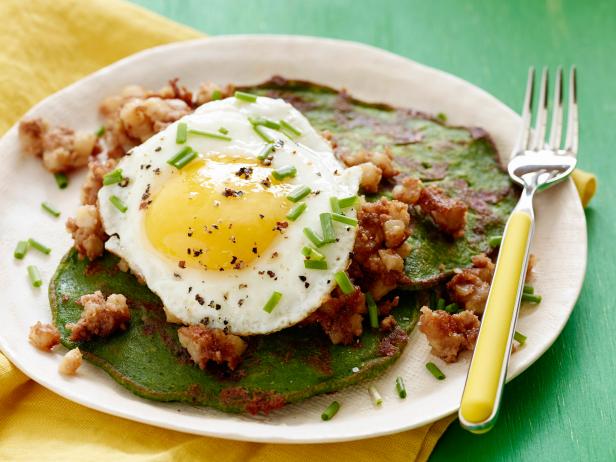 From a vibrant-green pancake breakfast to hearty dinners with the requisite corned beef, we've got green-colored dishes to keep you feeling festive ...