Tying bows on those last few holiday gifts (or – who are we kidding? – the first few) can be stressful enough as we near closer and closer to Christmas. Luckily, there's one thing you can be sure about by the time you finish reading: your roster of holiday sides. As we start the final countdown to December 25, use this recipe roundup to brainstorm comforting, seasonal side dishes for your family's festive holiday dinner.
We won't argue with you – traditional mashed potatoes are a holiday mainstay. But for something a bit different, Anne Burrell's Chestnut-Potato Puree for Food Network Magazine comes along with a nutty finish. They may not be roasted on an open fire, but cooking the chestnuts with the potatoes allows for the nuts' innate sweetness to shine through. Or, switch out potatoes for Sunny's Holiday Parsnip Puree, which hits the table with a sharper aftertaste and a pinch of nutmeg.
Load on the comfort with Food Network Magazine's traditional Creamed Spinach. Rich and creamy, it's the most celebratory way to take the leafy green. Or, for a lighter vegetable side, imbue a classic holiday side with bright citrus with Tangerine-Glazed Carrots by Food Network Magazine. In season from now until around May, tangerines are juicier than ever and more versatile than their peel-and-eat ways let on.
It may not be a traditional side dish, but Food Network Magazine's Vegetable Tarte Tatin adds a picturesque, gourmet touch to any holiday buffet. Slice into the savory take on the classic, caramelized upside-down tart and you'll see.
Stretch the stuffing tradition past its Thanksgiving stardom. Giada's Christmas Stuffing with Bacon (pictured above) is a wild- and brown-rice-based side loaded with seasonal Brussels sprouts, portobello mushrooms and hazelnuts.
Celebrate one of your favorite root vegetables by combining it with a lesser-used variety in Food Network Magazine's Roasted Celery Root and Carrots. The celery root packs a flavor similar to the standard celery stalks we know and love.
Ree's Brussels Sprouts with Balsamic and Cranberries contrast the veggie's pleasantly bitter disposition with a homemade, tangy balsamic reduction and dried cranberries.
Bobby Flay's Cauliflower-Goat Cheese Gratin is so cheesy and creamy that it'll string cheese from the dish to your plate. But for a side that's cheesy – but not too cheesy – coat wedges of in-season acorn squash with breadcrumbs, grated Parmesan and sage for FN Magazine's simple Cheese-Crusted Squash.
If you can't settle on one vegetable for your sides, go Anne Burrell's route. Her mix of Roasted Kabocha Squash, Haricots Verts, Mushrooms and Pepitas is simply roasted on a baking sheet until tender and caramelized, and then tossed with chives and crunchy green pumpkin seeds.
More holiday side dish recipes from our friends and family:
Feed Me Phoebe: Stir-Fried Collard Greens with Ginger and Jalapeno
The Heritage Cook: Sweet & Lightly Spicy Corn Pudding
The Lemon Bowl: Sweet Potato and Corn Hash
Jeanette's Healthy Living: Clean Eating Holiday Side Dish Recipes
Weelicious: Cranberry Apple Chutney
Dishing: Roasted Sweet Potatoes with Honey and Spices
Elephants and the Coconut Trees: Cranberry-Pistachio Pilaf
Taste with the Eyes: French Green Beans, Mexican-Style
Napa Farmhouse 1885: Italian Green Beans with Tomatoes and Pesto
Red or Green? Green Chile Pork Stew (v2) and Tamales
Virtually Homemade: Cheese Ravioli with Roasted Brussels Sprouts and Pomegranate
Domesticate Me: Farro Risotto with Prosciutto, Parmesan and Brussels Sprouts
The Sensitive Epicure: Butter Dipped Radishes with Sea Salt
Daily*Dishin: Best Holiday Dressing
More posts from Allison Milam.
Similar Posts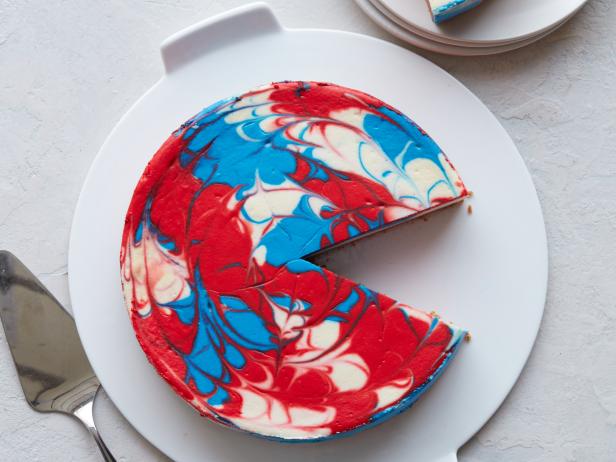 This week, our social feeds were inundated with red, white and blue....