While
Cutthroat Kitchen
judges are quick to taste the food before them in each round of evilicious competition on the show, they don't know exactly how that dish came to be, what ingredients were used to prepare it and which methods were undertaken to produce it. For help in clarifying the unknown, host
Alton Brown
sits down with the judges in his Web-exclusive
After-Show
 to break down the ins and outs of the challenges; this week, he and Antonia Lofaso chatted about the latest contest to unfold.
Traditional wonton wrappers may seem like a must-have ingredient for chefs tasked with preparing pot stickers, but in Round 1, three of the four competitors were forced to work with wontons in other forms, like honey-soaked wontons, frozen wontons and wonton soup. Thinking about the offerings she had just tasted, Antonia correctly guessed that Chef Velez was the one fortunate enough to work with the fresh product. Although she was initially hesitant about Chef Miranda's dish, which was crafted out of frozen wontons and featured cabbage-wrapped bites, Antonia ultimately told the finalist, "I'm not mad at it." Later she explained to Alton: "When someone says 'pot sticker,' you have this idea in your head of exactly what you want. So when I walk over and there's cabbage, and I'm like, am I going to get that texture on the outside? Am I going to get that little bit of, like, char? And then I really enjoyed it."
Click the play button on the video above to hear from Antonia and Alton, and learn their thoughts on what went down in Rounds 2 and 3 of the contest.
Tune in to an all-new episode of Cutthroat Kitchen on Sunday, Jan. 5, 2014, at 10pm/9c.
More posts from Maria Russo.
Similar Posts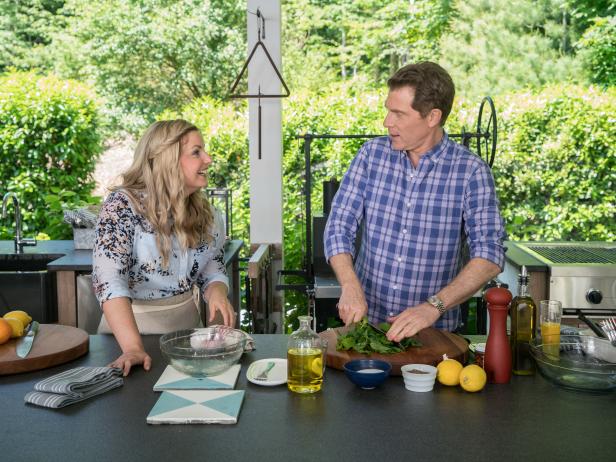 Get the latest details on the all-new series, The Bobby and Damaris Show....