When Food Network Magazine went looking for the best edible gift from every state for our 50 States, 50 Food Gifts story, we hit a snag in Missouri: We were torn between toasted ravioli, a St. Louis classic and this famous, cartoonishly tall Caramel Pecan Levee High Apple Pie from Kimmswick ($47, plus overnight shipping; theblueowl.com). The ravioli ended up in the story, but we think the 9-inch-tall pie deserves a shout-out this year: Twenty years ago, a flood almost destroyed Kimmswick, but volunteers built a levee to save the town. The pie is a nod to the high levee.  See the rest of the gifts here.
More posts from Food Network Magazine.
Similar Posts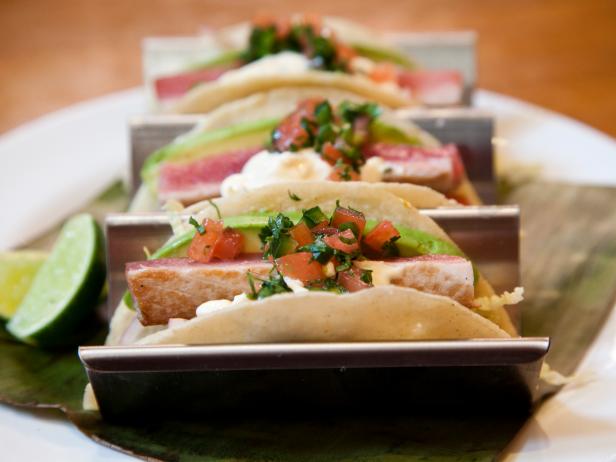 Hip spots are shaking up Magic City's Mexican-food scene with bold fillings and housemade tortillas....