No matter how chilly and snowy it may get this winter, there will be no better way to warm up than with a comforting cup of creamy hot cocoa. This seasonal favorite is a timeless childhood treat, but that doesn't mean grownups can't indulge as well. Whether you stick with a classic recipe for rich hot chocolate, opt for a generous topping of marshmallows or prefer to add extra flavors, like spices, peppermint or liqueurs, making this sweet treat is simple and, perhaps best of all, fast. Check out Food Network's top-five recipes for hot cocoa below from some of your favorite chefs, like Alton, Giada and Sandra, to find their traditional and classic versions of this tried-and-true drink.
5. Raspberry Hot Chocolate — For a taste of adults-only decadence, add a splash of raspberry liqueur to the piping-hot chocolate cream just before serving, and finish with candied ginger for a sweet, spicy contrast.
4. White Hot Chocolate with Marshmallow Stirrers — Instead of simply topping her warm white chocolate-almond milk mixture with a few mini marshmallows, Giada dunks large marshmallows in chocolate, attaches them to the ends of lollipop sticks and gently stirs them into her drink.
3. Hot Spiced Mexican Hot Chocolate with Ice Cream Dusted with Chili Powder — The spice in this dish comes from a dash of fragrant cinnamon and final dusting of chili powder, which is balanced by the cool vanilla ice cream floated on top.
2. Peppermint Hot Chocolate — Sandra makes this drink in a slow cooker for easy hands-off simmering, but you could make it just as simply in a pan on the stove. She guarantees a bold mint flavor with the help of peppermint schnapps and a candy cane garnish.
1. Hot Cocoa — The secret to Alton's most-classic cocoa recipe is his make-ahead mix, featuring cocoa, powdered sugar and evaporated milk. Just combine these dry ingredients, use as much or as little as you need for a cup today, and save the rest for ready-to-go drinks later. Click the play button on the video below to watch Alton make it.
More posts from Maria Russo.
Similar Posts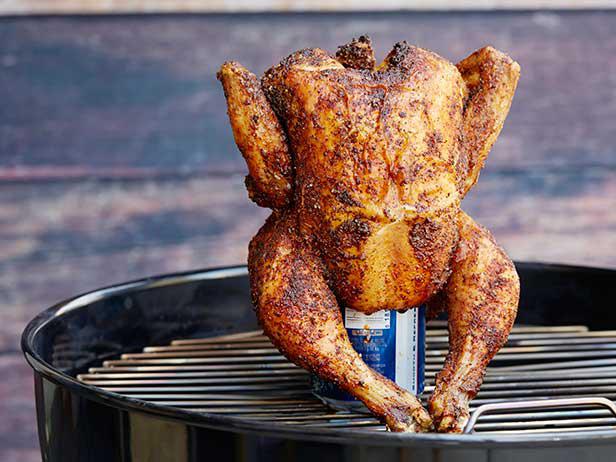 This clever grilling technique is easy enough to perfect even on your first try making it....