After clicking through our 12 Favorite Foods Totally Transformed with a Waffle Iron and Classic and Creative Waffle Recipes, you may find yourself in the market for a waffle maker. But before you run out and make your purchase, there are some important things to consider: Are you more of a classic waffler, or are you a bit more on the adventurous side? If classic is your go-to, then pick a waffle maker based on your favorite shape and thickness. If you're looking to get creative, then consider a larger model, like a four-slice Belgian-style waffle maker — you'll have more room to play!
Shapes and sizes: Once you've decided on classic (thin) or Belgian-style (thick), there are plenty of shapes to choose from. Both the classic and Belgian come in traditional round and square, but there are plenty of other shapes to choose from: hearts, animals, sticks and pops (just to name a few).
Special features: Almost all new waffle makers are nonstick, which we prefer. Some have a special rotary function that flips the filled waffle maker over, ensuring even browning on both the top and the bottom (only available in round). Others have browning controls that let you select just how golden you want your waffles. If you're worried about dripping batter, there are models that have a no-drip feature that catches any escaping batter before it hits your countertop. There are also multipurpose models that come with removable, interchangeable plates made for waffles or sandwiches.
Stovetop waffle irons: These are just as varied as their electric cousins. While we didn't test any of our waffles using a hand-held model, they're worth mentioning for those out there with a pioneer spirit. Look for dark nonstick metal — it's less prone to sticking. Also look for flat handles that allow the waffle iron to remain flush along your stovetop (be sure to watch out for hot handles, and use a towel or oven mitt for safety).
Cooking (waffling): Because there are so many waffle maker shapes and sizes, it's important to remember that yields and timing will vary depending on the model. Most waffle makers can hold anywhere from 1/2 to 3/4 cup batter per waffle. If you're interested in exploring the diversity of your waffle maker and want to make delicious foods like grilled cheese, quesadillas, French toast and pizza (yes, it's possible), then remember bigger is usually better.
Cleaning: Be sure to check the manufacturer's cleaning instructions first. Allow your waffle maker to cool completely before cleaning. A damp washcloth for the exterior works just fine. Try wrapping a chopstick in a paper towel and running it through the grates to soak up grease. A Teflon waffle brush or a plain old pastry brush works great for kicking out crumbs. If your model comes with removable plates, wash them in warm, soapy water and let them air dry.
Whatever the shape or size of your waffle maker, enjoy and have fun. And remember that waffles freeze well. Keep them in resealable plastic bags for up to one month.
Get all 12 waffled recipes, plus eight more classic and creative waffles, and come back to FN Dish all week for more on our waffle adventures. We'll take you behind the scenes of the project, unveil some waffle fails and share tips for maximizing your waffle maker.
More posts from Leah Brickley.
Similar Posts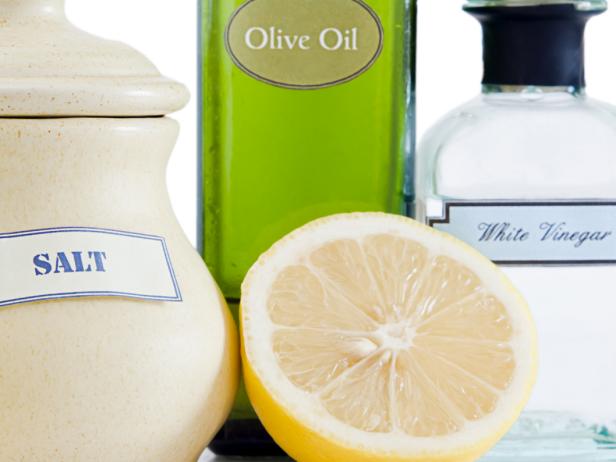 Before you reach under the sink for any household cleaning products, give DIY cleaners a try to polish stainless steel, clean grease stains and freshe...