The Jewish Festival of Lights kicks off this Wednesday night, overlapping with Thanksgiving for the first time in more than a century (and it won't happen again for 79,000 years!). Mark this special Hanukkah with a slight twist on traditional potato latkes and a full feast of Hanukkah dishes, both new and classic. Even though you're likely to be eating turkey on the second night, there are still seven more to celebrate.
1. Sweet Potato Latkes
Food Network Kitchens' recipe combines Yukon golds and sweet potatoes for a fall-flavored, Thanksgiving-inspired Hanukkah treat.
2. Braised Brisket with Root Vegetables
This Hanukkah main has it all: beefy, tender brisket with a rich tomato flavor, and flavorful root vegetables braised in red wine and brisket juices.
3. Apple Cider Doughnuts
It's customary to eat fried foods on Hanukkah to celebrate the oil that burned for eight days, and doughnuts are a favorite. These are made with fresh apples, then rolled in cinnamon sugar.
4. Savory Noodle Kugel
Comforting noodle kugel is a Jewish classic, and this savory version made with Swiss chard and caramelized shallots makes a great holiday side.
5. Spiced Applesauce
Make your own applesauce to serve with latkes; this recipe gets pears into the mix, enhancing the natural sweetness in both fruits.

Check out more Hanukkah recipes for all eight nights of celebration.
More posts from Sara Levine.
Similar Posts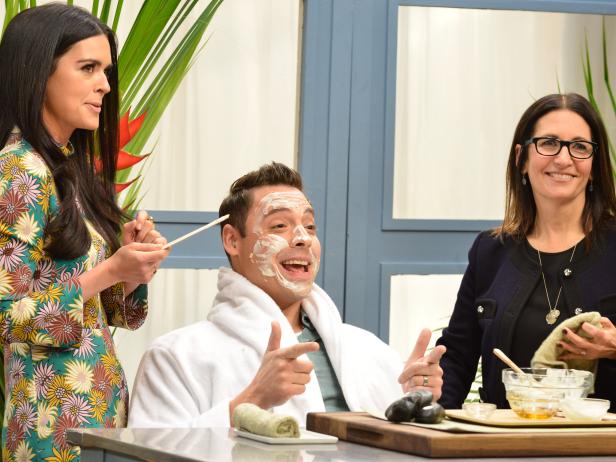 You don't have to travel somewhere exotic to make the most of your time off....