Ina's Accidental Turkey is a success! Bobby and Giada applaud the results.
Turkey dinner is served! Bobby demonstrates how he carves up the bird.
Everyone goes in for a taste of Ina's Green Beans Gremolata.
Bobby and Giada toast with a Spanish Cranberry Sparkling Martini.
Alton recommends using a probe in the deepest part of the breast to ensure the turkey is cooked just right. But make sure the digital reader stays outside of the oven: "This doesn't go in the oven, otherwise it's bad eats," jokes Alton.
Ina loves to rub her turkey with olive oil and Giada agrees! "I like my turkey nice and brown," says Giada.
Giada gets a sampling of Bobby's Roasted Turkey a la Tangerine. Bobby says his favorite part of the bird is the oyster, which he steals before the turkey goes out to the table.
More posts from Joseph Erdos.
Similar Posts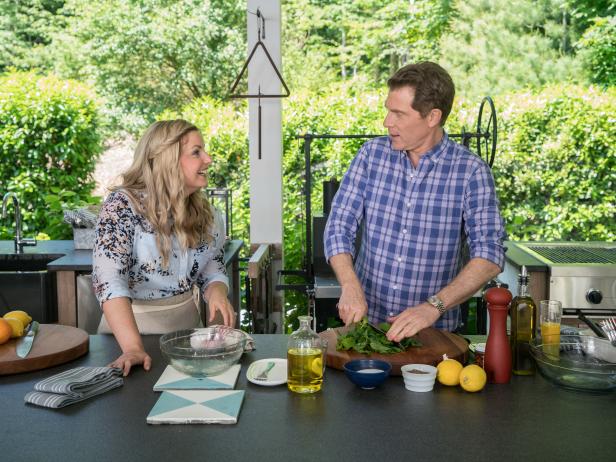 Get the latest details on the all-new series, The Bobby and Damaris Show....