Thanksgiving is less than one week away. You've got your essentials covered and your guest list set, but here are 15 things you didn't know you need to know for Turkey Day.
#1. How to Make a Thanksgiving Stuffing Cake
Yep, that's just what it sounds like: Stuffing baked in a Bundt pan, iced with mashed potatoes, drizzled with cranberry sauce and garnished with fried onions for an entirely new Thanksgiving side dish experience. Get the recipe and watch Food Network Kitchens show you how it's done.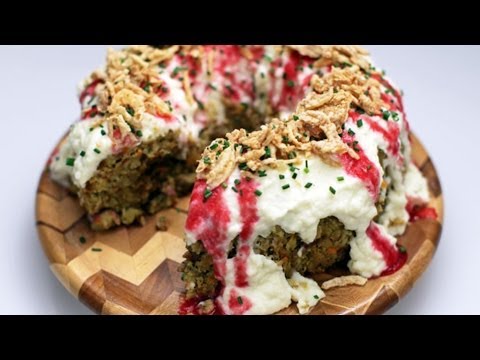 #2. How to Make Turducken
Thinking of upping the ante this year and stuffing your turkey with a duck and a chicken? Watch some experts give Guy a bird-by-bird tutorial on Diners, Drive-Ins and Dives.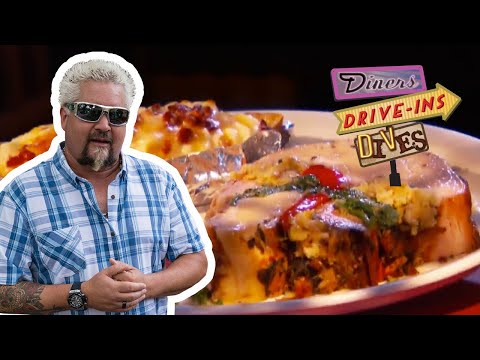 #3. How to Make Fried Croissant Doughnuts (Fro-Cro-Dos)
We all love our Thanksgiving pie, but you'll really wow guests by serving up Food Network Kitchens' take on Dominique Ansel's world-famous Cronuts™. They're easier to make than you think — just watch our step-by-step how-to.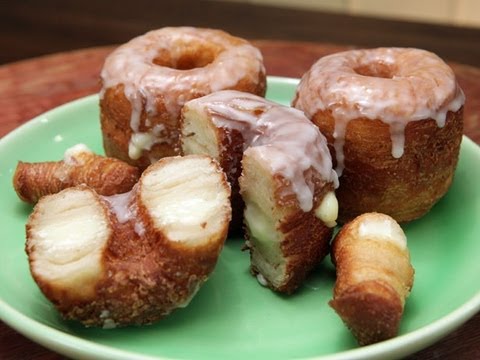 #4. How to Make Latkes — It's Thanksgivukkah!
For the first time since 1888, the first night of Hanukkah falls on Thanksgiving this year. This means you should add some latkes to your Turkey Day spread. Rachael's easy potato-carrot pancakes double as an awesome Thanksgiving side.

#5. How to Make Perfect Coffee
Black Friday shopping calls for serious caffeine, and Alton has tips for brewing the perfect cup(s) of joe to get you through.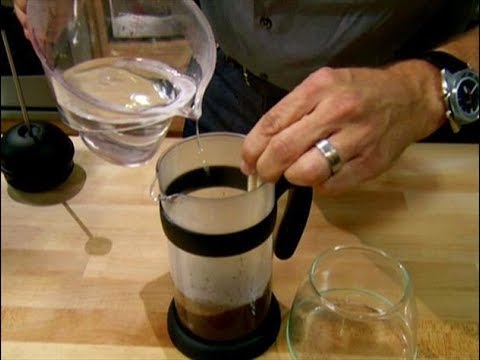 #6. How to Set a Table: A 22-second Tutorial 
Have your designated Thanksgiving table-setter watch this video so his or her work looks more impressive than ever.
#7. How to Defrost a Turkey — Fast
It's Thanksgiving morning and your turkey is still hard as a rock. Anne Burrell's got you covered.
#8. What to Serve Instead of Turkey
Last year at Thanksgiving Live, Food Network stars like Giada, Bobby and Sunny told us what they'd serve as a turkey alternative.
#9. What to Do with Leftover Cranberry Sauce
This condiment is a staple on the Thanksgiving table, but you really eat only a little of it. Here's what to make with the rest.
#10. How to Make Bread-Free Stuffing 
Many believe stuffing is the best part of the Thanksgiving feast, so why should gluten-free guests miss out? Make them Giada's wild rice stuffing studded with bacon; your bread-eating friends and relatives will surely sneak some too.
#11. How to Make Vegetarian Shepherd's Pie
For vegetarian guests, whip up this easy shepherd's pie with some of the mashed potatoes you've already made, plus many of the same ingredients you have on hand to roast the turkey.
#12. How to Set Up a Kids' Table
Giada knows how to keep the littlest guests happy and tantrum-free.
#13. How to Chill Wine Fast
Your guests are due in 10 minutes and the wine's not chilled? (Obviously, there was no room for it in the refrigerator!) Check out this quick, fridge-free method.
#14. How to Make Leftover Turkey Chili
When guests stay all weekend long, Thanksgiving dinner isn't the only meal you're making. Use leftover turkey for Rachael's corn-studded chili, perfect for football watching.
#15. How to Make Time-Saving Appetizers
We know what you really need when it comes to Thanksgiving prep: more time. Ina's no-cook starters save the day.
Plus, a few essential Thanksgiving refreshers:
Find more how-tos, recipes and tips for the Turkey Day feast at Food Network's Thanksgiving Central.
More posts from Sara Levine.
Similar Posts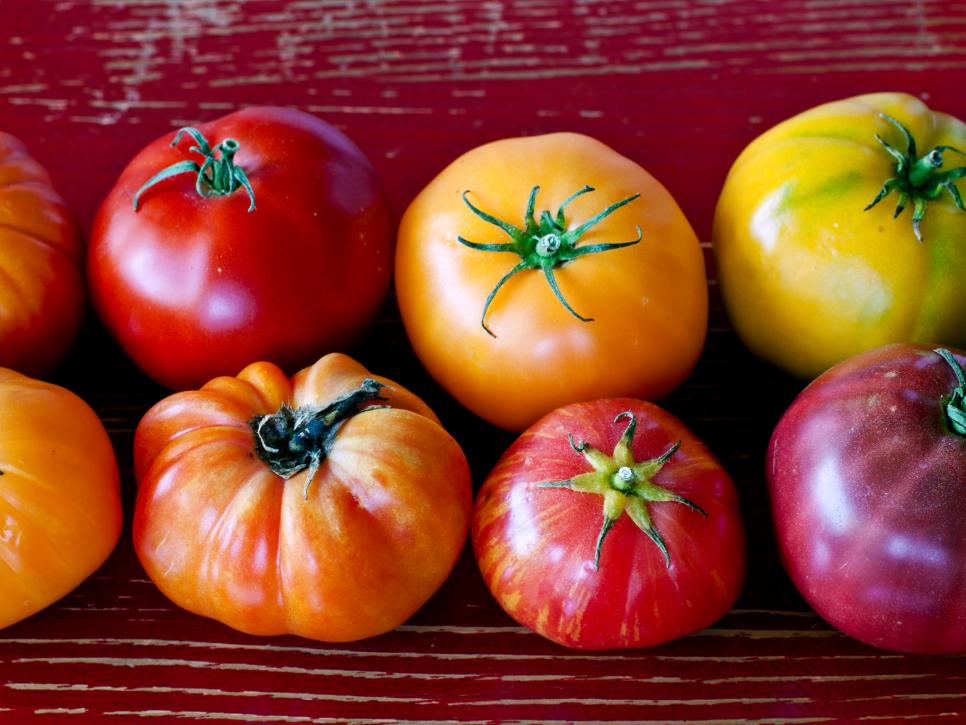 Maximize these 4 types of tomatoes while they're at the height of their season....