"This might be a lost cause," Robert Irvine said while working with the Calos family at their seven-year-old restaurant, The Windsor 75. Owners Therese and George and their two sons needed Robert's help to not only update what he deemed "blah" decor and improve their menu but also ease the tensions and end the bickering between them. With just two days to work and a $10,000 budget, Robert and his Restaurant: Impossible team accomplished their mission to relaunch The Windsor 75 and set up the Caloses with the tools they need for future success. FN Dish checked in with Therese a few months after the renovation to find out how the eatery is doing today.
Since The Windsor 75 reopened, Therese says, business has increased nearly 10 percent, and they tweaked their hours and offerings, now closing on Monday and serving breakfast only on the weekends. To her, perhaps the most-impressive aspect of the transformation is the updated design. "It is open, airy, and filled with life and hope for the future," Therese tells FN Dish. "Truly words cannot express how we feel about the decor. Our hearts are bursting! There are too many wonderful elements."
Long-standing customers are struggling to adjust to the new menu, but first-timers "appreciate the single-page menu. They feel that everything is fresher and more trendy," according to Therese. "The boys (our sons) are tweaking the menu and some of the recipes. The staff loves the new menu. It is easier to learn and teach."
When Robert first entered the kitchen at The Windsor 75, he was shocked to find servers preparing dishes while their table sat unattended in the dining room. Since the renovation, however, Therese says: "The servers have nothing to do in the kitchen anymore …. The servers take the orders and bring out the plates — much less stress."
Therese explains that her sons, Georgie and Johnny, are currently working at The Windsor 75. "Johnny preps the meats for cooking, braises the beef. He also makes some very nice martinis and serves tables. Georgie does more grill work." She adds that since the taping, her family's relationship has improved. "Overall the family dynamic has been to respect one another, to listen and act on issues — not to place blame, but to find a solution. We haven't had meetings, but we do communicate well." She says that she and George "have backed off and put a lot of trust in the boys."
Reflecting on the transformation, Therese notes, "The most-important thing that Robert has taught us was to stay the course. These changes have been very hard for us to live through, but necessary. The restaurant industry has changed, so must we." Still she says, "It was worth it to now have a beautiful restaurant. It was worth it to be able to say this is a new restaurant. It was worth it because we couldn't have made so many changes on our own." She says that looking to the future, the goal is to relieve their debt and ultimately become profitable.
Watch the top-five video mash-ups of some of the most-memorable moments ever featured on Restaurant: Impossible, like the dirtiest restaurants, owner arguments and emotional reveals.
More from Restaurant Revisited:
Ducky's Family Restaurant (October 30)
Mama Campisi's Restaurant (October 23)
Aponte's Pizzeria (August 25)
Benner Street (July 28)
Hurley's American Grille (July 21)
Kalico Kitchen (July 14)
Angelo's (June 23)
Pier West Restaurant (June 16)
Pinehurst Country Lodge (June 9)
Bryan's Smokehouse (May 26)
Wagon Wheel Family Restaurant (May 19)
Mom & Dad's Italian Restaurant (May 12)
Smitty's Restaurant (April 28)
Old World Italian Restaurant (April 21)
Joe Willy's Seafood House (April 14)
Sweet Tea's Restaurant & Catering (March 24)
Soup to Nuts Diner (March 17)
Caseyville Cafe (March 13)
Maniaci's Italian Restaurant (March 10)
Dinner Bell Restaurant (February 27)
Nanny Goat's Cafe & Feed Bin (February 20)
Sapori D'Italia (January 23)
Windseeker Restaurant (January 16)
Whiskey Creek Steakhouse (January 2)
More posts from Maria Russo.
Similar Posts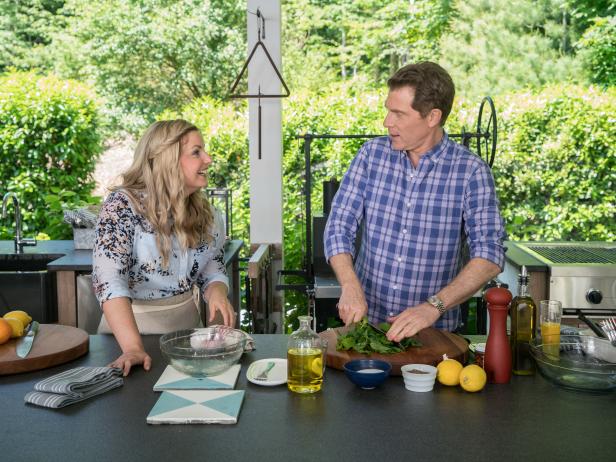 Get the latest details on the all-new series, The Bobby and Damaris Show....