When Robert Irvine arrived at Seven restaurant in La Porte, Ind., he found that the restaurant was suffering from the trifecta of issues: poor food, drab decor and weak management. Owners Tonya and Chad, who are engaged, named the business after their blended family of seven children, including Tonya's son Jake, who's a cook at the eatery. It was up to Robert and his Restaurant: Impossible team to use their $10,000 budget and two-day timeline to overhaul both the menu and interior design at Seven, and work with the family to give the business the second chance at success it deserves. FN Dish checked in with Tonya a few weeks after the restaurant reopened to find out how it's faring since Robert left.
"The first week we tripled our sales and have nearly doubled our sales every week since the show," Tonya explains. "While everything is amazing, our favorite part of the renovation is the sevens in the foyer and the lights above the hostess station that all seven kids got to paint."
Since filming has ended, Seven has continued to serve Robert's menu, although Tonya notes, "We have added a few things for lunch." They add that going forward, "We will keep a lot of what Robert implemented but will try to switch it up to keep things fresh."
Diners have taken to the new menu prices, Tonya tells FN Dish: "It is more affordable and there is a diverse choice of menu options. Customers think the pricing is very reasonable."
Although Tonya has hired a new chef, Jake is still cooking in the kitchen, and is more comfortable there now, according to Tonya. "He has the new menu down pretty well. His confidence is there now that he knows the menu." She adds that Jake is committed to pursuing a career as a chef and continuing to work at Seven.
In terms of the front-of-the-house staff, Jo is still in charge and she "is continuing to prove what an important asset she is to Seven," Tonya says. "Chad has stepped up a little more in a leadership role and we are now having weekly meetings." She adds of their new ways of keeping staff accountable, "We have put in place a new disciplinary plan for those who break policy rules. This is going into effect with both front-of-the-house and back-of-the-house employees."
Check out Restaurant: Impossible's top-five video mash-ups and see the dirtiest restaurants, the best sledgehammer moments and the most-unforgettable meltdowns.
More from Restaurant Revisited:
Georgia Boy Cafe (November 20)
Coach Lamp Restaurant & Pub (November 13)
The Windsor 75 (November 6)
Ducky's Family Restaurant (October 30)
Mama Campisi's Restaurant (October 23)
Aponte's Pizzeria (August 25)
Benner Street (July 28)
Hurley's American Grille (July 21)
Kalico Kitchen (July 14)
Angelo's (June 23)
Pier West Restaurant (June 16)
Pinehurst Country Lodge (June 9)
Bryan's Smokehouse (May 26)
Wagon Wheel Family Restaurant (May 19)
Mom & Dad's Italian Restaurant (May 12)
Smitty's Restaurant (April 28)
Old World Italian Restaurant (April 21)
Joe Willy's Seafood House (April 14)
Sweet Tea's Restaurant & Catering (March 24)
Soup to Nuts Diner (March 17)
Caseyville Cafe (March 13)
Maniaci's Italian Restaurant (March 10)
Dinner Bell Restaurant (February 27)
Nanny Goat's Cafe & Feed Bin (February 20)
Sapori D'Italia (January 23)
Windseeker Restaurant (January 16)
Whiskey Creek Steakhouse (January 2)
More posts from Maria Russo.
Similar Posts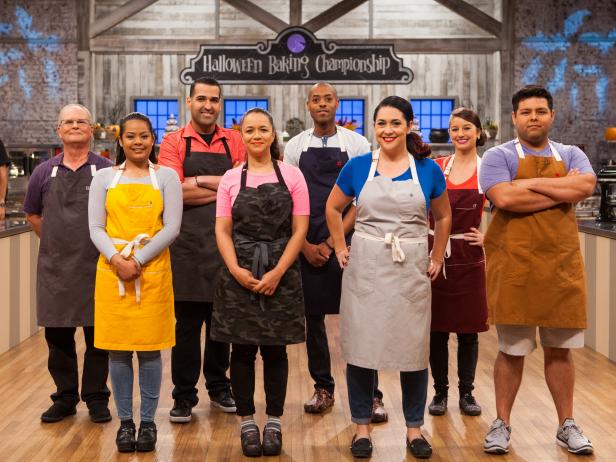 Get the details on the all-new season of Halloween Baking Championship, premiering on Sunday, Sept. 25 at 9|8c....