"The place is clean, a little dark but nothing [like] what I'm used to. So I'm confused why I'm here," Robert Irvine told Bill and Gail Darling, the owners of Coach Lamp Restaurant & Pub in Louisville, Ky. In addition to a tidy space, Robert also found good-tasting food, but it turns out that is where many of the business' problems laid. The high-priced offerings on the menu — coupled with the too-formal ambiance that comes with white linen tablecloths — weren't attracting locals, despite their tendency to visit a neighborhood restaurant nearby. Thanks to Robert's tough-love approach, as well as his Restaurant: Impossible team's work in transforming the outdoor patio into a welcoming space, however, Coach Lamp relaunched as an inviting, comfortable restaurant. Read on below to hear from Bill and find out how his eatery is doing a few weeks after Robert left.
Since Coach Lamp has reopened, business has jumped nearly 30 percent, according to Bill. "The liquor, beer [and] wine sales are 40 percent of the food sales …. The money is in the bar goods," he says. "We are seeing more locals visiting."
One of the most-drastic changes to occur at the restaurant was the reimagined outdoor space, and this has proved to be a successful change. "Everyone wants to sit on the patio now," Bill says. And in terms of updates that were made in the dining room, Bill adds: "No one has complained about the lack of linens or cloth napkins, so that's good. It saves $3,000 a year and a pile of extra work."
Coach Lamp is still serving Robert's menu items, and the "short ribs and hot brown are two of the biggest sellers," Bill explains. "There haven't been any complaints about the fare." In addition to offering a few high-priced beers, the eatery continues to sell draft beer. Bill tells FN Dish, "We have rolled through 5 1/2 barrels since August 14th. That's about 10,000 ounces of beer, or 900+ glasses."
Watch the top-five video mash-ups of some of the most-memorable moments ever featured on Restaurant: Impossible, like the best design updates and worst staff moments.
More from Restaurant Revisited:
The Windsor 75 (November 6)
Ducky's Family Restaurant (October 30)
Mama Campisi's Restaurant (October 23)
Aponte's Pizzeria (August 25)
Benner Street (July 28)
Hurley's American Grille (July 21)
Kalico Kitchen (July 14)
Angelo's (June 23)
Pier West Restaurant (June 16)
Pinehurst Country Lodge (June 9)
Bryan's Smokehouse (May 26)
Wagon Wheel Family Restaurant (May 19)
Mom & Dad's Italian Restaurant (May 12)
Smitty's Restaurant (April 28)
Old World Italian Restaurant (April 21)
Joe Willy's Seafood House (April 14)
Sweet Tea's Restaurant & Catering (March 24)
Soup to Nuts Diner (March 17)
Caseyville Cafe (March 13)
Maniaci's Italian Restaurant (March 10)
Dinner Bell Restaurant (February 27)
Nanny Goat's Cafe & Feed Bin (February 20)
Sapori D'Italia (January 23)
Windseeker Restaurant (January 16)
Whiskey Creek Steakhouse (January 2)
More posts from Maria Russo.
Similar Posts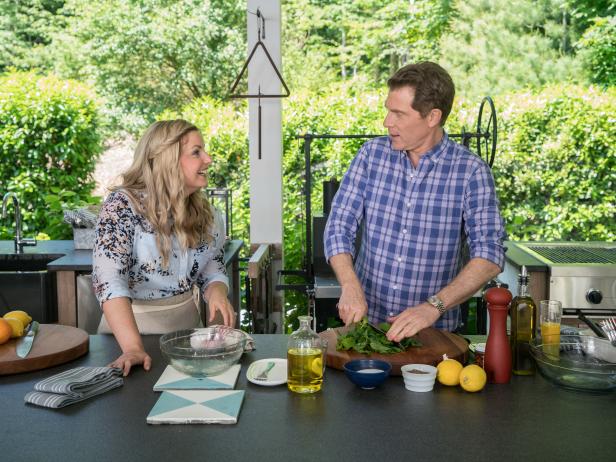 Get the latest details on the all-new series, The Bobby and Damaris Show....