Overrun with filth in the front of house and back, Georgia Boy Cafe in Hagerstown, Md., was in desperate need of rescuing when Robert Irvine and his Restaurant: Impossible team arrived. Perhaps more than the restaurant, however, the relationship between the owners, partners Chuck Holman and Montez Dorsey, was on the brink of ruin, as their lack of communication and stress about the business were tearing them apart — and ultimately having a damaging effect on their eatery. With just two days to work and a budget of only $10,000, Robert relaunched Georgia Boy Cafe with a contemporary interior design and overhauled menu to match. FN Dish caught up with Chuck and Montez a few weeks after Robert left to find out how their business is doing today.
"The business is doing much better than before the show," Chuck and Montez tell FN Dish. "We are … being more creative on ways to get customers in the door, and not only having new customers but repeat customers."
Much of Robert's menu is still in place at Georgia Boy, but the guys explain a few tweaks. "We have made some seasonal changes to the menu for the salads," they note. "We have found that Robert's way of cooking chicken has helped us a lot on service time, but we had to speed up the process even more due to the need of the oven for other menu items. But [it's] the same concept he would be proud [of]."
The grime and bacteria were overflowing in the kitchen at Georgia Boy Cafe when Robert first arrived, but Chuck and Montez say that, since Robert left, "cleaning is done on a nightly basis in the kitchen by doing a complete teardown." They add, " The front of house cleans nightly, and [there is a] more-thorough cleaning once a week."
Chuck is now the back-of-house manager, and new chefs have joined the team since the renovation. "I have found that this has helped a great deal in the kitchen," Chuck says. "I now have employees that love their job, which makes their performance better because their focus is on growing the business."
In terms of their personal relationship, Chuck tells FN Dish, "I feel that it is going better, but we still have a long way to go." And Montez agrees, adding, "Things are getting better very slowly."
Want to watch the top-five video mash-ups of the best moments of Restaurant: Impossible? Check out the dirtiest restaurants, plus owner arguments and meltdowns.
More from Restaurant Revisited:
Coach Lamp Restaurant & Pub (November 13)
The Windsor 75 (November 6)
Ducky's Family Restaurant (October 30)
Mama Campisi's Restaurant (October 23)
Aponte's Pizzeria (August 25)
Benner Street (July 28)
Hurley's American Grille (July 21)
Kalico Kitchen (July 14)
Angelo's (June 23)
Pier West Restaurant (June 16)
Pinehurst Country Lodge (June 9)
Bryan's Smokehouse (May 26)
Wagon Wheel Family Restaurant (May 19)
Mom & Dad's Italian Restaurant (May 12)
Smitty's Restaurant (April 28)
Old World Italian Restaurant (April 21)
Joe Willy's Seafood House (April 14)
Sweet Tea's Restaurant & Catering (March 24)
Soup to Nuts Diner (March 17)
Caseyville Cafe (March 13)
Maniaci's Italian Restaurant (March 10)
Dinner Bell Restaurant (February 27)
Nanny Goat's Cafe & Feed Bin (February 20)
Sapori D'Italia (January 23)
Windseeker Restaurant (January 16)
Whiskey Creek Steakhouse (January 2)
More posts from Maria Russo.
Similar Posts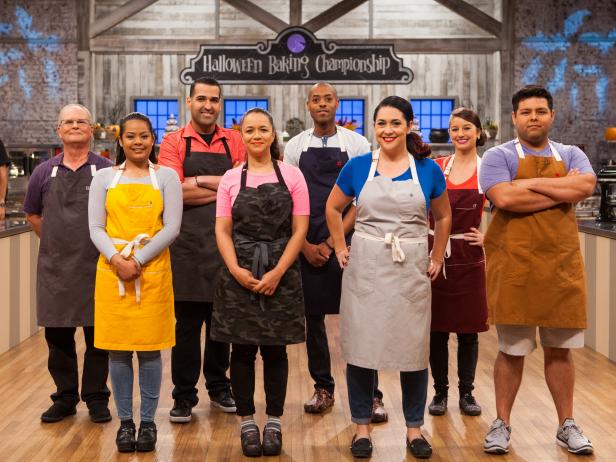 Get the details on the all-new season of Halloween Baking Championship, premiering on Sunday, Sept. 25 at 9|8c....