One of the best lessons I've learned about cooking for kids is simple: When something works, find a spinoff recipe. We have three small kids, and those rascals love Homemade Ham and Pineapple Pizza (duh!), so I made Pork and Pineapple Skewers. Sure enough, another hit. (Trust me, they're not all hits, and that's why this is important.) Our biggest, most-unstoppable hit on Foodlets has been these healthy Pumpkin Spice Mini Muffins, so you know where I'm going with this. Bran cereal and chocolate chips bring new flavors to that classic pumpkin taste. These muffins are also easy, healthy and, yeah, a hit. Score one for parents everywhere.
Get the recipe: Pumpkin Bran Muffins with Chocolate Chips
Get More Sweet Kid-Friendly Recipes:
More posts from Foodlets.
Similar Posts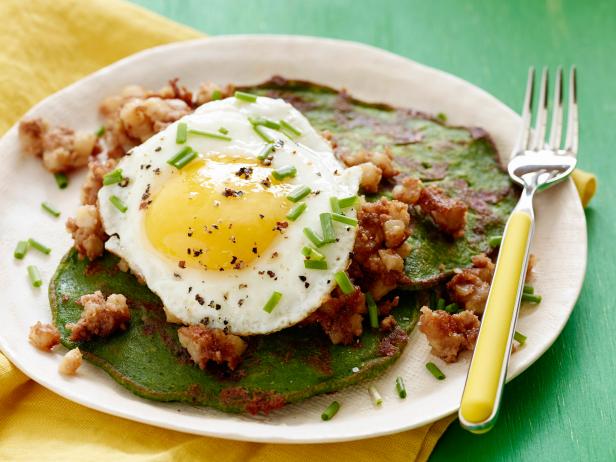 From a vibrant-green pancake breakfast to hearty dinners with the requisite corned beef, we've got green-colored dishes to keep you feeling festive ...